Class of 2021, Congratulations!
We celebrated the resilience and perseverance of our graduates as they took part in our commencement ceremonies.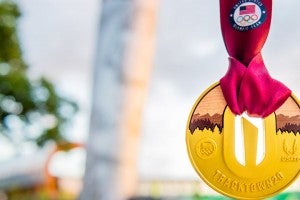 Track and field's return
The global eyes of track and field turn to Hayward Field for their first look at the sport's reimagined cathedral.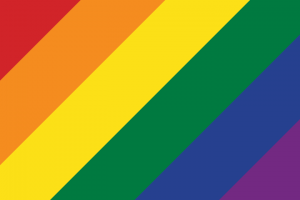 We're Bursting with Pride
Hear from LGBTQIA+ students, alumni, and community members (and take a dance break!).
Nestled between rivers, mountains, and a rocky coastline—we're all about beautiful contrasts.
We're relentlessly innovative, but grounded in a history we're constantly learning from. We're thinkers who create, builders who dream, adventurers, and change agents happily rooted in our own personal arboretum.
We love technology and nature, abstract art and discrete mathematics. We believe in respect and inclusion, conversation, and collaboration, and we're always interested in diverse perspectives.
So don't you want to be a Duck?
READY, SET, DUCK
#1
PUBLIC UNIVERSITY IN OREGON FOR first-year RETENTION and GRADUATION RATES
16:1
student to teacher ratio
$246M
TOTAL FINANCIAL AID OFFERED TO UO STUDENTS per year
Image
Improving the Quality of Life
Whether you want to be a researcher or health care provider, an artist or inventor, the University of Oregon offers a variety of degree options if you envision a career in health or fitness.
Maybe you're interested in the building blocks of biochemistry, biology, and neuroscience. Or, if the function of movement is more your style, consider the science of human physiology or the creativity of dance. If you want to create things that make life better, our product design program may be for you.
Whatever route you choose, you'll be immersed in research and collaborative, multidisciplinary study and experimentation that will equip you for whatever comes next.
---
Find the Degree Program for You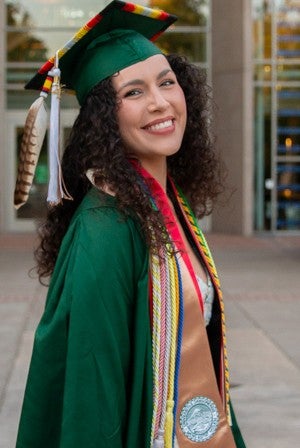 "Between studying abroad in Spain, immersing myself in the Business Honors Program, and involving myself in multicultural mentorship positions across campus, like those of CMAE's SLT and UO Youth Movement, my undergraduate experience has been unparalleled."
—Margaret Faliano, Class of 2021, Business Administration (Global Certificate) and Global Studies major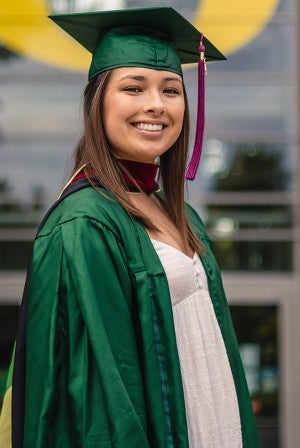 "Being a Duck is an experience unlike any other. I am grateful to have been part of a community with immense school spirit. I'm happy I stuck around for one more year. Sco ducks, forever!"
—Britnee Spelce-Will, Class of 2021, Advertising major and Advertising and Brand Responsibility master
Image
A Place for Curiosity
Ducks dive into research to find answers to some of humanity's biggest questions. We're using big data to save and improve lives, striving to predict earthquakes and prevent deadly disease. We're combining expertise across disciplines in math, biology, and genomics with bioengineering, neuroengineering, and precision medicine to fight cancer.
We're re-defining research education with the Phil and Penny Knight Campus for Accelerating Scientific Impact, shaping the next generation of scientists, innovators, and entrepreneurs, ready to serve the state, nation, and world with discovery and impact.
Image
Tier 1
NATIONAL PUBLIC RESEARCH UNIVERSITY
Image
73%
OF STUDENTS ARE ENGAGED IN RESEARCH ACTIVITY
Image
90%
of Knight Campus internship graduates are employed within 3 months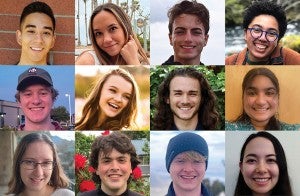 The Fast Track to Discovery
The Phil and Penny Knight Campus for Accelerating Scientific Impact welcomed its third cohort of undergraduate scholars this year. The students are paired with mentors who guide them through a yearlong research experience in Knight Campus-affiliated labs.
News
Get the latest info from Around the O, the University of Oregon's official news source.