At the Clark Honors College, we provide the best of both college experiences: the intimate learning environment of a private liberal arts college combined with the opportunities of a major research university.
903
HONORS COLLEGE STUDENTS IN 2019
15
Average students per classroom
19
MAXIMUM students per CHC class
Where You Become You
You can major in anything—business, art, journalism, biology—in the Clark Honors College. Our small classes bring together the best students from every discipline. That makes for a rich exchange of viewpoints coming from many different backgrounds. You teach and learn from one another. It's where you become you.
14%
OF HONORS COLLEGE STUDENTS PURSUE MORE THAN ONE MAJOR
98%
OF HONORS COLLEGE STUDENTS RECEIVED NEED OR MERIT-BASED FINANCIAL AID
30%
OF HONORS COLLEGE STUDENTS RECEIVED MORE THAN ONE SCHOLARSHIP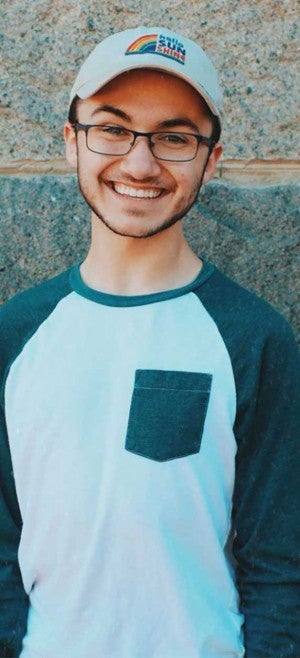 "I chose the Clark Honors College because I'd never had a big school experience, but I also liked that there was an option for one-on-one connections with the teachers in class. It's definitely the best of both worlds."
—Jude Stone, class of 2021, political science major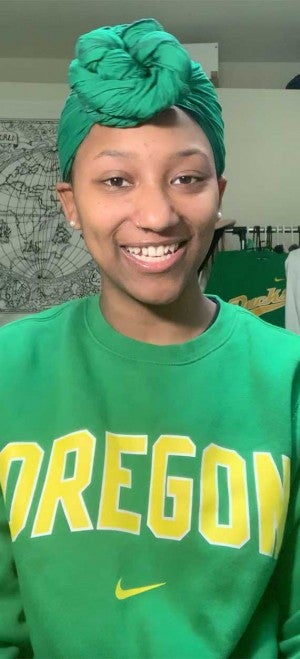 "Honestly, the Clark Honors College is a worthwhile experience. You'll love the professors and get to know them on a personal level. You'll find that they will be coming to you saying 'Hey, I have this opportunity for you. I think you'd be great for this. You should apply for this scholarship or this lab.' That's like no other experience that I've had on campus."
—Jyhreh Johnson, class of 2021, double major in anthropology and linguistics with a minor in African studies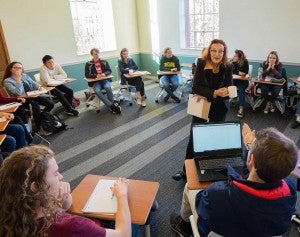 Unique Curriculum
Since our beginning in 1960, we have developed a curriculum that is unique to the honors college and independent of your coursework elsewhere on campus.
Instead of just adding assignments to your regular courses, our curriculum replaces university general education requirements. You will take a third of your classes in the honors college, another third in your major and the last third as electives.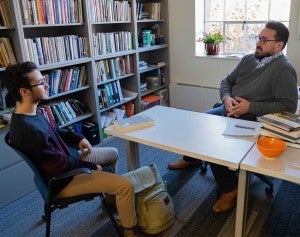 Dedicated Faculty
With more than 20 professors dedicated to the Honors College, our award-winning faculty come from all departments on campus to create a well-rounded team of experts that are creating new classes every term.
Our faculty undergo a rigorous application process each year to teach courses on topics that are centered on their areas of expertise and their passions.
Stay informed about important deadlines, majors and academic programs, campus tours and events, and financial aid and scholarships.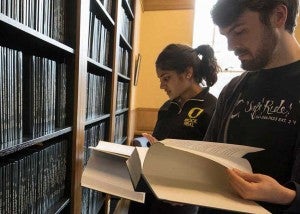 Your Thesis. Your Choice.
Your thesis is where you get to take charge, harness your interests, and expand your horizons. It's the culmination of work in your major and a chance for you to strut your stuff.
The opportunities for where your thesis will lead you are infinite, but one thing's for sure, the knowledge and skills you learn will prepare you for success—both academically and professionally.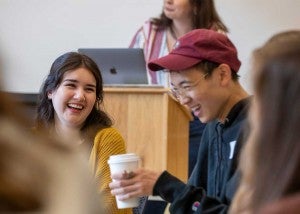 Calderwood Seminars
The small-group Calderwood Seminars provide students the tools to communicate complex, academic knowledge in a way that is accessible, understandable, and appeals to broad audiences.
The seminars, created at Wellesley College before expanding to the Ivy League and hand-picked public universities, focus heavily on learning how to give and receive peer-reviewed critique.
University of Oregon Freshman Profile
22–28
Middle 50% ACT Score
1090–1290
Middle 50% SAT Score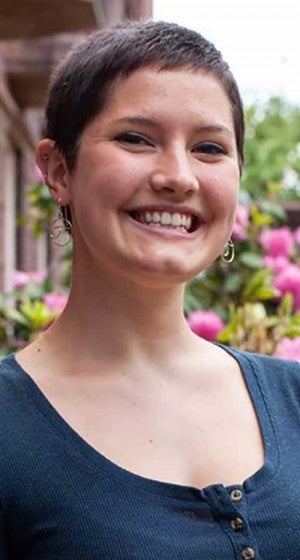 CHC alum Ellie Jones, BS '19, was a marine biology major when she started Everblue, a nonprofit dedicated to promote ocean science and conservation. Since graduating, she has raised Everblue's profile to become a nationally recognized ocean science communication organization, with partners joining their mission worldwide.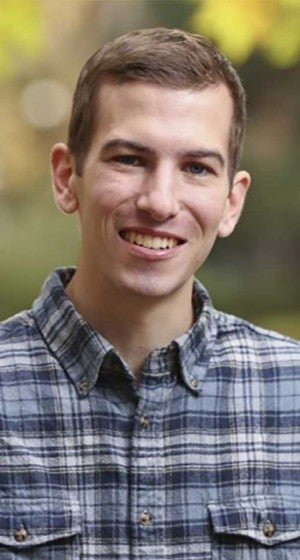 CHC alum Kevin Frazier, BS '15 (economics), created Passport Oregon—an all volunteer nonprofit that connects kids from under-natured communities to Oregon's outdoors—because every kid should have the right to explore. Though he has since moved to California for law school, he hasn't stopped trying to make sure every kid has access to the opportunities and adventures required to reach their full potential.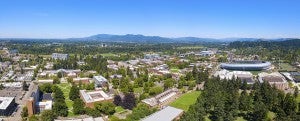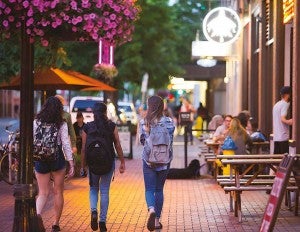 Get to Know Eugene
Join one of 147 current students from Arizona. You'll be one 2-1/2-hour nonstop flight on American or Allegiant from your hometown. Want to learn more about Eugene?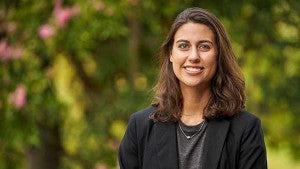 Meet Your Arizona Regional Admissions Counselor
"The University of Oregon is a world-class research institution with a diverse and well-rounded student body. I'm so proud to have the opportunity to connect our local Arizona students and families with the UO.
"If you have admissions and financial aid questions on becoming a Duck, let's talk!"
Laura Romer
Arizona Admissions Counselor
lromer@uoregon.edu
480-578-2755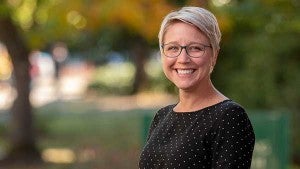 Meet the Director of Parent and Family Programs
"At the University of Oregon, we know that the parents and family members of our students are invaluable partners in student success. It is our goal to keep you informed and involved as you support and encourage your student during their time at the UO.
"If you have any questions related to services and resources, please feel free to reach out!"
Tiffany Fritz
Director of Parent and Family Programs
tiffanyf@​uoregon.​edu
541-346-1169