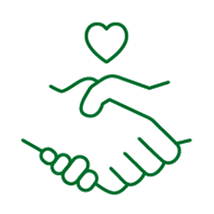 Our Commitment:
We are better because of our differences. The University of Oregon's greatest strengths come from our diverse perspectives, backgrounds, cultures, experiences, races, religions, abilities, genders, gender expressions, sexual orientations, national origins, and our many other dimensions of diversity. This drives our unwavering commitment to fostering inclusion, championing equity, and fighting for justice.
---
The Opportunity:
This commitment takes more than words. Our drive to improve the diversity, equity and inclusion of the university and, ultimately society, is grounded in action. Opening doors, removing barriers, elevating voices, checking assumptions, listening, and learning. Through education and research we strive to understand the world, use this knowledge to identify opportunities to improve, and prepare students to be change makers and leaders. Our commitment also means standing up to racism, intolerance and inequity in all its forms. We strive to do and be better — to create a better world for all.
---
Our Work:
The work to create a more inclusive and equitable world starts internally—with each of us. As a university and across our schools, colleges and divisions, we are striving to create an environment in which everyone feels welcome, respected, valued, and able to thrive and succeed.  
The university's efforts to put equity and inclusion into practice is facilitated through our IDEAL framework, comprised of five pillars: 
Inclusion: Cultivating a more welcoming and respectful environment for all. 
Diversity: Developing and implementing equitable strategies for recruiting, retaining and advancing cadre of student, faculty and staff, with a wide variety of backgrounds, talents, perspectives and experiences. 
Evaluation: Using assessment and measurement strategies to evaluate our process in meeting university's goal of equity and inclusion. 
Achievement: Ensuring that our policies, processes and practices provide access for all to achieve their personal best. 
Leadership: Develop, nurture and coach leadership to facilitate inclusive environments as well as the resources for success. 
---
Our Impact / Our Approach
The university's research and educational programs and experiences with a focus on equity and inclusion span across every school and college at the University of Oregon. Areas of study include indigenous, race and ethnic studies; Black studies; LatinX studies; queer studies; women's, gender and sexuality studies; and much more.  Racial justice, equity and inclusion are imbedded into research and educational activities across programs including the environment, design, communications, business, music and dance, education, law, psychology and other natural and social sciences.
50/100
number of states and countries UO students call home
Top 20
UO ranking among public schools for graduating underrepresented students
60+
number of UO student multicultural and identity-based centers
Stay Connected
To read more stories about the University of Oregon's mighty research, education, outreach and service please subscribe to receive the weekly Around the O newsletter.