Information, resources, and updates about how the wildfires burning in Oregon and along the West Coast are impacting the University of Oregon community.
Operational Updates
There is no change to our operational status. However, some buildings and activities may be temporarily impacted due to poor air quality.
The campus is not in danger from the Holiday Farm Fire burning east of the Eugene/Springfield area.
UO Alerts provide up-to-date information on incidents that could affect the University of Oregon.
What You Need to Know
Nearly three dozen fires have burned nearly a million acres across Oregon. The closest fire to the University of Oregon campus in Eugene is the Holiday Farm Fire.
 

The Holiday Farm Fire began on Labor Day, Monday, September 7. Driven by high winds from the east, the fire grew quickly, burning more than 165,000 acres and hundreds of structures along the McKenzie River corridor.
 

The western edge of the fire is about 20 miles east of campus, and because of firefighting efforts and changes in weather, the fire has abated. For the latest updates on firefighting efforts, visit the official Holiday Farm Fire Facebook page.
 

The city of Eugene and the UO campus are not under evacuation orders, and the likelihood of that changing is very low. Some initial evacuation warnings for neighboring communities have since been lifted.
 

In the unlikely event of an evacuation order for the area around the UO campus, the city of Eugene and Lane County would assist in developing plans for residents who do not have transportation. For additional information on how that would be addressed, call Lane County's non-emergency call center at 541-682-3977. The UO will coordinate with local officials to assist any students living in residence halls.
 

Smoke, mixed with fog, has inundated the Eugene metro area and air quality ranges from unhealthy to hazardous. All residents are advised to stay indoors. For the latest air quality information, visit airnow.gov.
 

The UO is offering academic accommodations and support for students impacted by the wildfires or working as firefighters. The UO is grateful to the many students helping to fight wildfires across the west.
 

Move-in days and COVID-19 testing will take place beginning September 18. We continue to work with our local health authorities and university leadership to make any necessary adjustments in response to the impact of the fire and smoke. Impacted students will be notified of any changes by email.
 
FEMA disaster assistance is available for those affected by the wildfires in eight Oregon counties. Apply by visiting DisasterAssistance.gov, calling 1-800-621-FEMA (3362), or using the FEMA app.
Resources
Here are some resources you may find helpful to keep you informed.
University of Oregon Resources
Local, State and Federal Resources
"Our thoughts and prayers are with those who have experienced loss, those who have been forced to flee their homes, and those whose lives will never be the same as a result of the fires. Our thoughts and prayers are also with the courageous firefighters who are working tirelessly to save lives, homes, and businesses in the path of the flames. The entire University of Oregon community offers our concern and support."
President Michael Schill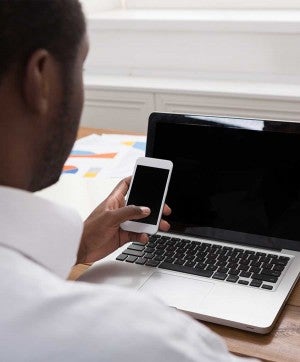 UO Employee Assistance Program
Cascade Centers, the UO employee assistance provider, can help benefits-eligible employees respond to this event in multiple ways:
Representatives are available by phone 24 hours a day, 7 days a week to provide assistance.
They can help find resources that are unique to the individual's needs and schedule appointments with licensed counselors.
The EAP offers quick access to information and resources on a wide variety of topics to help navigate and cope with unexpected events.
Contact Cascade Centers with questions or for further assistance:
Call: 800-433-2320
Text: 503-850-7721
Email: info@cascadecenters.com
Visit Human Resources for more information and additional EAP resources.