Why Thibodeaux Picked the UO
For the nation's No. 1 recruit, the School of Journalism and Communication's Allen Hall was just as important as Autzen Stadium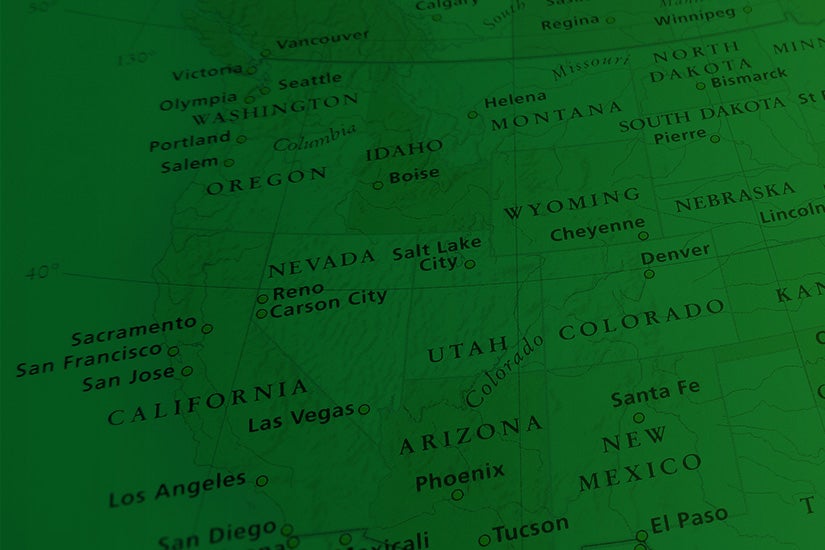 The UO is Coming to You
From fall receptions to college fairs, UO representatives are traveling the country to find future Ducks. Explore the map to see when the UO might be in your area.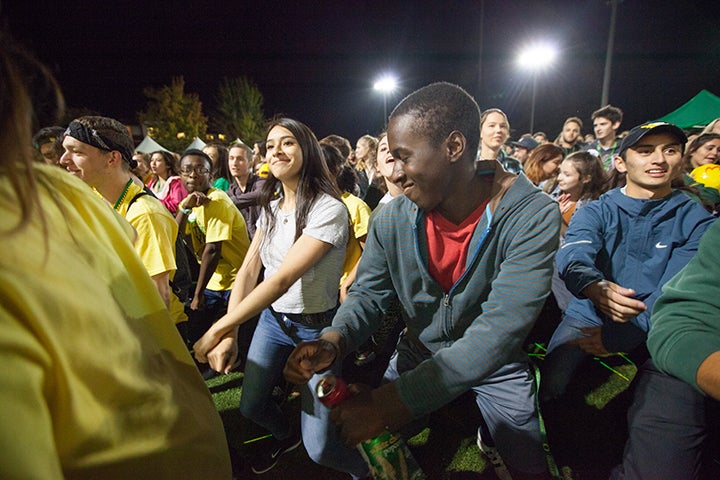 Week of Welcome
Introducing your new life. Meet people just like you, and people worlds different. Discover your independence. And become just who you want to be. Welcome home, Ducks.
Nestled between rivers, mountains, and a rocky coastline—we're all about beautiful contrasts.
We're relentlessly innovative, but grounded in a history we're constantly learning from. We're thinkers who create, builders who dream, adventurers, and change agents happily rooted in our own personal arboretum. 
We love technology and nature, abstract art and discrete mathematics. We believe in respect and inclusion, conversation, and collaboration, and we're always interested in diverse perspectives.
So don't you want to be a Duck?
READY, SET, DUCK
#1
PUBLIC UNIVERSITY IN OREGON FOR first-year RETENTION and GRADUATION RATES
16:1
student to teacher ratio
$245M
TOTAL FINANCIAL AID OFFERED TO UO STUDENTS FOR THE 2016–17 SCHOOL YEAR
A New Approach to Green
Your assignment: Convey your vision for the future of Mount Hood National Forest through a written public testimony—and a 15-second Instagram video. That's just one of the projects in our environmental humanities course.
It's a different way to study the environment—through creative approaches that just might be what's needed to address the world's biggest natural challenges.
---
Find the Degree Program for You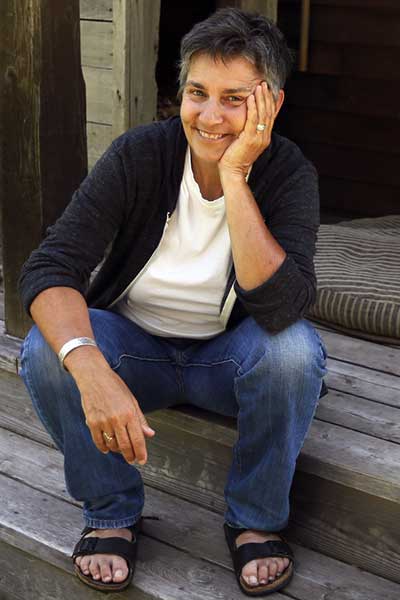 "The mountains, the ocean, the laid-back atmosphere of Eugene—the whole thing just fit. It was all of my interests coming together, from the outdoors to sports to getting the education that I wanted."
—Ann Bancroft, BS '81 (Physical Education)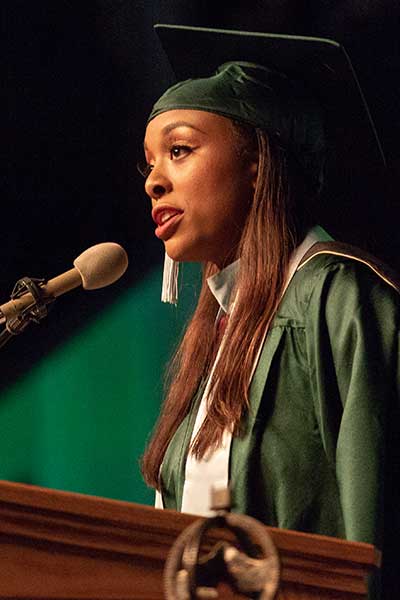 "No matter how far you fly from the nest, always remember that Duck Nation will be there to support, nurture, and guide you through the challenges that life will bring."
—Aja Johnson, MS '18 (Couples and Family Therapy)

A Place for Curiosity
Ducks dive into research to find answers to some of humanity's biggest questions. We're using big data to save and improve lives, striving to predict earthquakes and prevent deadly disease. We're combining expertise across disciplines in math, biology, and genomics with bioengineering, neuroengineering, and precision medicine to fight cancer.
We're re-defining research education with the Phil and Penny Knight Campus for Accelerating Scientific Impact, shaping the next generation of scientists, innovators, and entrepreneurs, ready to serve the state, nation, and world with discovery and impact.
Tier 1
NATIONAL PUBLIC RESEARCH UNIVERSITY
73%
OF STUDENTS ARE ENGAGED IN RESEARCH ACTIVITY
90%
of Knight Campus internship graduates are employed within 3 months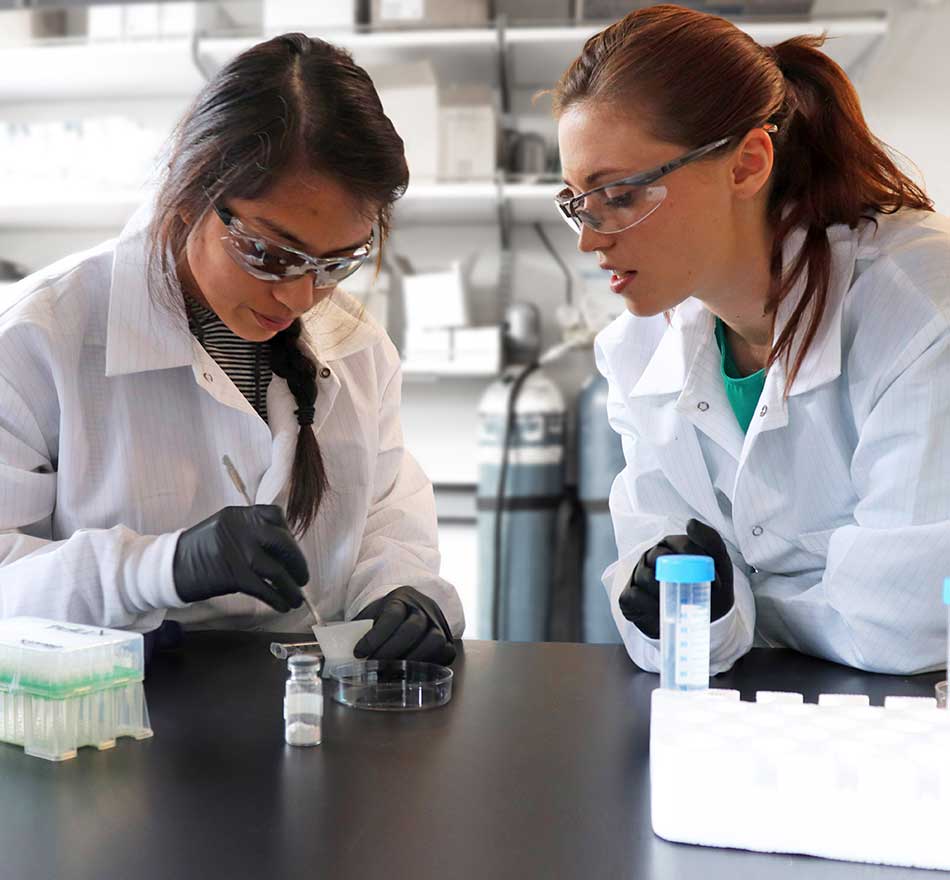 Michelle Hernandez
Michelle has always been intrigued by the internal functions of the human body. As a Knight Campus Undergraduate Scholar, she is working with mentor Kelly Hyland, a research engineer in the Guldberg Lab. With Kelly's guidance, she's studying cartilage degeneration in osteoarthritis, as well as potential regenerative therapies. Next? Maybe patient care, maybe further research. Either way, Michelle's experience in the Guldberg Lab has set her up for a future in advancing medicine.
News
Get the latest info from Around the O, the University of Oregon's official news source.