Funding Access And Futures
At the University of Oregon students explore, learn, and make an impact in their communities thanks to our many scholarship programs.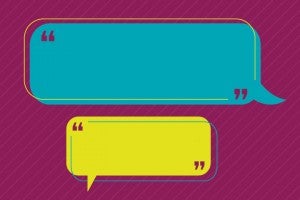 Listening to our history and our lives
UO Women: Strength, resilience, breakthroughs, but a long road ahead.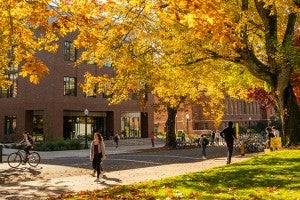 Return to Campus
The UO plans to return to mostly in-person classes.
Nestled between rivers, mountains, and a rocky coastline—we're all about beautiful contrasts.
We're relentlessly innovative, but grounded in a history we're constantly learning from. We're thinkers who create, builders who dream, adventurers, and change agents happily rooted in our own personal arboretum.
We love technology and nature, abstract art and discrete mathematics. We believe in respect and inclusion, conversation, and collaboration, and we're always interested in diverse perspectives.
So don't you want to be a Duck?
READY, SET, DUCK
#1
PUBLIC UNIVERSITY IN OREGON FOR first-year RETENTION and GRADUATION RATES
16:1
student to teacher ratio
$246M
TOTAL FINANCIAL AID OFFERED TO UO STUDENTS per year
Image
Study Life in All Its Forms
Want to study the life sciences—life and all living things—in the classroom, the lab, and natural habitats? We offer outstanding programs in biochemistry, human physiology, and many facets of biology—including the only marine biology program in the Pacific Northwest. Can't pick just one? Consider general science, where you can choose a specialization tailored to your interests and career goals.
As a Tier 1 research institution, our renowned faculty provide practical training in state-of-the-art facilities to prepare you for a career in research, medicine, neuroscience, or other health-related disciplines.
---
Find the Degree Program for You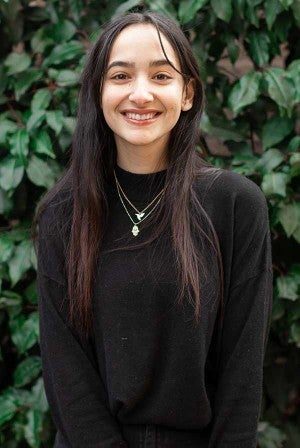 "The UO has given me opportunities to expand and specify my studies based on my passions, and my career and personal goals in promoting inclusivity throughout education systems."
—Bita Habashi, Class of 2021, English major
Image
A Place for Curiosity
Ducks dive into research to find answers to some of humanity's biggest questions. We're using big data to save and improve lives, striving to predict earthquakes and prevent deadly disease. We're combining expertise across disciplines in math, biology, and genomics with bioengineering, neuroengineering, and precision medicine to fight cancer.
We're re-defining research education with the Phil and Penny Knight Campus for Accelerating Scientific Impact, shaping the next generation of scientists, innovators, and entrepreneurs, ready to serve the state, nation, and world with discovery and impact.
Image
Tier 1
NATIONAL PUBLIC RESEARCH UNIVERSITY
Image
73%
OF STUDENTS ARE ENGAGED IN RESEARCH ACTIVITY
Image
90%
of Knight Campus internship graduates are employed within 3 months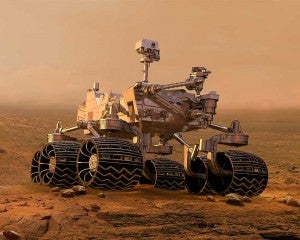 Friction from Mars Dust Poses Little Threat
Swirling Martian-like dust in a bottle in the lab of Josef Dufek, director of the Oregon Center for Volcanology, indicates a low probability of large electrical storms or problems from static electricity from dust colliding with NASA's exploration vehicles.
News
Get the latest info from Around the O, the University of Oregon's official news source.