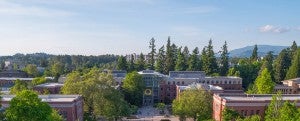 Excellence is a Given
There are many reasons students choose to become a Duck. Find your why and explore the University of Oregon.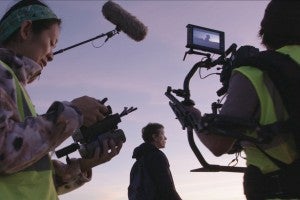 Cinema studies program rolls out red carpet
"Nomadland" producer Mollye Asher brings filmmaking expertise to students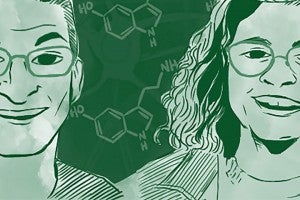 UO's science comics program packs a punch
Researchers and students bring complex concepts to life through illustrations
Nestled between rivers, mountains, and a rocky coastline—we're all about beautiful contrasts.
We're relentlessly innovative, but grounded in a history we're constantly learning from. We're thinkers who create, builders who dream, adventurers, and change agents happily rooted in our own personal arboretum.
We love technology and nature, abstract art and discrete mathematics. We believe in respect and inclusion, conversation, and collaboration, and we're always interested in diverse perspectives.
So don't you want to be a Duck?
READY, SET, DUCK
#1
PUBLIC UNIVERSITY IN OREGON FOR first-year RETENTION and GRADUATION RATES
16:1
student to teacher ratio
$246M
TOTAL FINANCIAL AID OFFERED TO UO STUDENTS per year
Image
Study Life in All Its Forms
Want to study the life sciences—life and all living things—in the classroom, the lab, and natural habitats? We offer outstanding programs in biochemistry, human physiology, and many facets of biology—including the only marine biology program in the Pacific Northwest. Can't pick just one? Consider general science, where you can choose a specialization tailored to your interests and career goals.
As a Tier 1 research institution, our renowned faculty provide practical training in state-of-the-art facilities to prepare you for a career in research, medicine, neuroscience, or other health-related disciplines.
---
Find the Degree Program for You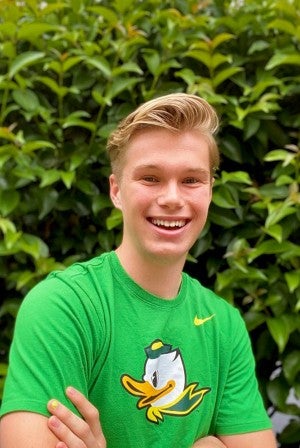 "The academic resources available at the UO have allowed me to double major and minor in diverse fields of study that will hopefully guide me onto the career path that I want to pursue after graduating."
—Will Ewens, Class of 2025, Political Science and Geography major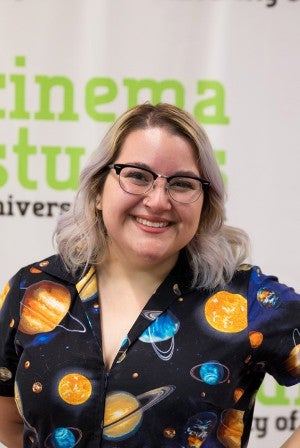 "The Cinema Studies program at the UO gave me a truly unique opportunity to stand out and succeed in my industry. The emphasis on intersectional cinema classes shaped my perspective on how I began to approach editing, by increasing and amplifying marginalized voices on screen when those stories have been erased over the course of film history."
—Sabrina Giminez, Class of 2013, English and Cinema Studies major
Image
A Place for Curiosity
Ducks dive into research to find answers to some of humanity's biggest questions. We're using big data to save and improve lives, striving to predict earthquakes and prevent deadly disease. We're combining expertise across disciplines in math, biology, and genomics with bioengineering, neuroengineering, and precision medicine to fight cancer.
We're re-defining research education with the Phil and Penny Knight Campus for Accelerating Scientific Impact, shaping the next generation of scientists, innovators, and entrepreneurs, ready to serve the state, nation, and world with discovery and impact.
Image
Tier 1
NATIONAL PUBLIC RESEARCH UNIVERSITY
Image
73%
OF STUDENTS ARE ENGAGED IN RESEARCH ACTIVITY
Image
90%
of Knight Campus internship graduates are employed within 3 months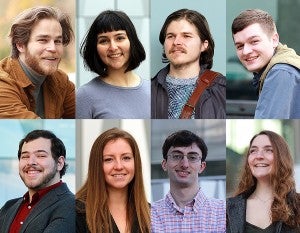 Engineering the Future
The Phil and Penny Knight Campus for Accelerating Scientific Impact welcomed its first group of PhD bioengineering students this year. The program marks the first engineering degree for the UO.
These individuals aim to advance science that can solve some of society's greatest challenges.
News
Get the latest info from Around the O, the University of Oregon's official news source.