Students Stand up to COVID-19
Meeting the virus head on, UO Corona Corps student staff members care for hundreds exposed in the community, and a new care team serves and supports sick students.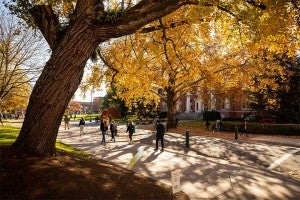 Start Your College Search from Home
Our virtual Duck Preview sessions let high school seniors explore the UO's academic programs and learn about the admission process, financial aid, residence life, and more.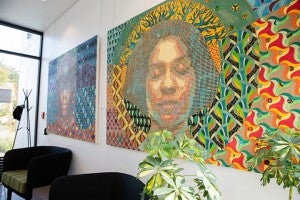 A Momentous Anniversary
Adapting to a mostly virtual world, the Lyllye Reynolds-Parker Black Cultural Center has built strong bonds and provided support and pride for Black students, faculty, and staff.
Nestled between rivers, mountains, and a rocky coastline—we're all about beautiful contrasts.
We're relentlessly innovative, but grounded in a history we're constantly learning from. We're thinkers who create, builders who dream, adventurers, and change agents happily rooted in our own personal arboretum.
We love technology and nature, abstract art and discrete mathematics. We believe in respect and inclusion, conversation, and collaboration, and we're always interested in diverse perspectives.
So don't you want to be a Duck?
READY, SET, DUCK
#1
PUBLIC UNIVERSITY IN OREGON FOR first-year RETENTION and GRADUATION RATES
16:1
student to teacher ratio
$246M
TOTAL FINANCIAL AID OFFERED TO UO STUDENTS per year
Image
Business Majors Venture Out
If you have a passion for business, we have the path. At the University of Oregon, we offer concentrations that cover the world of business, including entrepreneurship, sports business, finance, marketing, accounting, and operations and business analytics.
Whether you want to start your own firm or join a Fortune 500 company, our Lundquist College of Business will give you the hands-on experience to get there—fast.
---
Find the Degree Program for You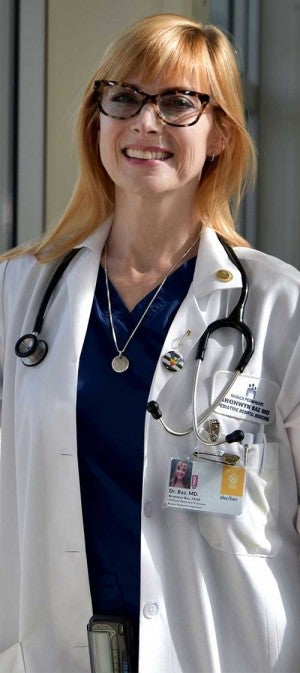 "I received an excellent education at the University of Oregon. My faculty mentors offered great support, pushing me appropriately to excel in both music and science. They believed in me.
"Students deciding on a college should consider the UO as much as an Ivy League or private school. I serve on medical school admissions committees, and I can tell you that your state school can give you a great education. It's what you make of it."
—Dr. Bronwyn Baz, BMus '95 (music performance), BS '00 (biology), lead pediatric physician at OHSU Doernbecher Children's Hospital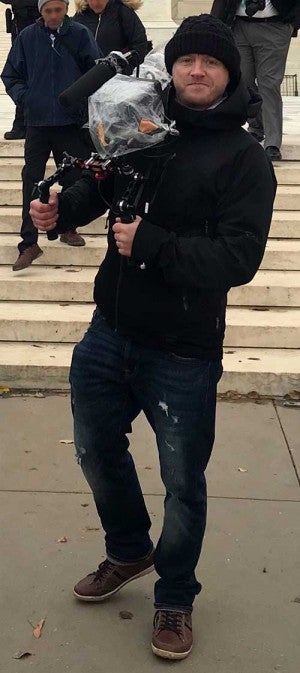 "My sociology courses taught me to look at the world from different perspectives and ask critical questions. What I learned at the university shaped the kind of stories I wanted to tell—and how I wanted to tell them.
"I produced a documentary about migrant farm workers in Southern Oregon, and I chose to make it 80 percent of my grade. I ended up spending 15 hours a day in the editing room—and realized I was enjoying it."
— Adam Markle, BA '03 (sociology), Emmy-winning cinematographer and documentary filmmaker
Image
A Place for Curiosity
Ducks dive into research to find answers to some of humanity's biggest questions. We're using big data to save and improve lives, striving to predict earthquakes and prevent deadly disease. We're combining expertise across disciplines in math, biology, and genomics with bioengineering, neuroengineering, and precision medicine to fight cancer.
We're re-defining research education with the Phil and Penny Knight Campus for Accelerating Scientific Impact, shaping the next generation of scientists, innovators, and entrepreneurs, ready to serve the state, nation, and world with discovery and impact.
Image
Tier 1
NATIONAL PUBLIC RESEARCH UNIVERSITY
Image
73%
OF STUDENTS ARE ENGAGED IN RESEARCH ACTIVITY
Image
90%
of Knight Campus internship graduates are employed within 3 months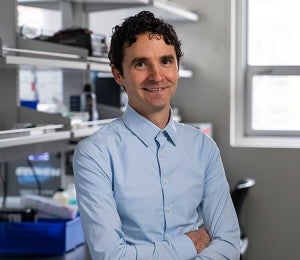 Improving Ways to Synthesize Genes
News
Get the latest info from Around the O, the University of Oregon's official news source.