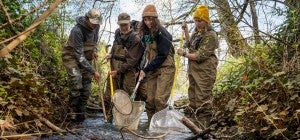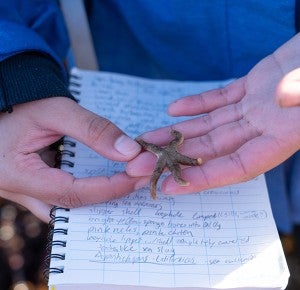 The Place for Green
Green is more than just a color we like to wear here. The University of Oregon leads the nation in finding creative solutions to environmental challenges. We're #4 in sustainable design and healthy built environments according to DesignIntelligence,and thePrinceton Review ranks our Oregon MBA in the Top 4 "Green MBAs."
We invented green chemistry; using chemistry research to build more environmentally sustainable products, and make labs themselves more environmentally sustainable. Every year, our Sustainable Cities Initiative brings together students and community leaders across Oregon to create environmentally sustainable solutions in urban planning.
The future of our environment will also be decided in the courtroom. The Environmental and Natural Resources Law Center in the School of Law is ranked #7 in U.S. News and World Report, and has consistently ranked among the leading environmental law programs in the U.S. for 15 years.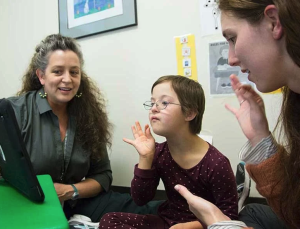 One of the Best at Teaching Teachers
U.S. News and World Report ranks our College of Education in the Top 20 nationally, and it ranks our special education program # 3.
America's young people are in crisis. We're committed to help turn the tide with the Ballmer Institute for Children's Behavioral Health. Centered in Portland and soon to anchor our new 19-acre urban campus, we're creating a new workforce and reaching across schools and communities.
A UO-led partnership with 12 other schools, the Western Regional Noyce Network recruits, prepares, and supports aspiring K-12 STEM teachers with a goal of placing graduates in underserved schools across 14 western states.
Academic Resources
At Oregon, learning extends way beyond the classroom—and so does our support.