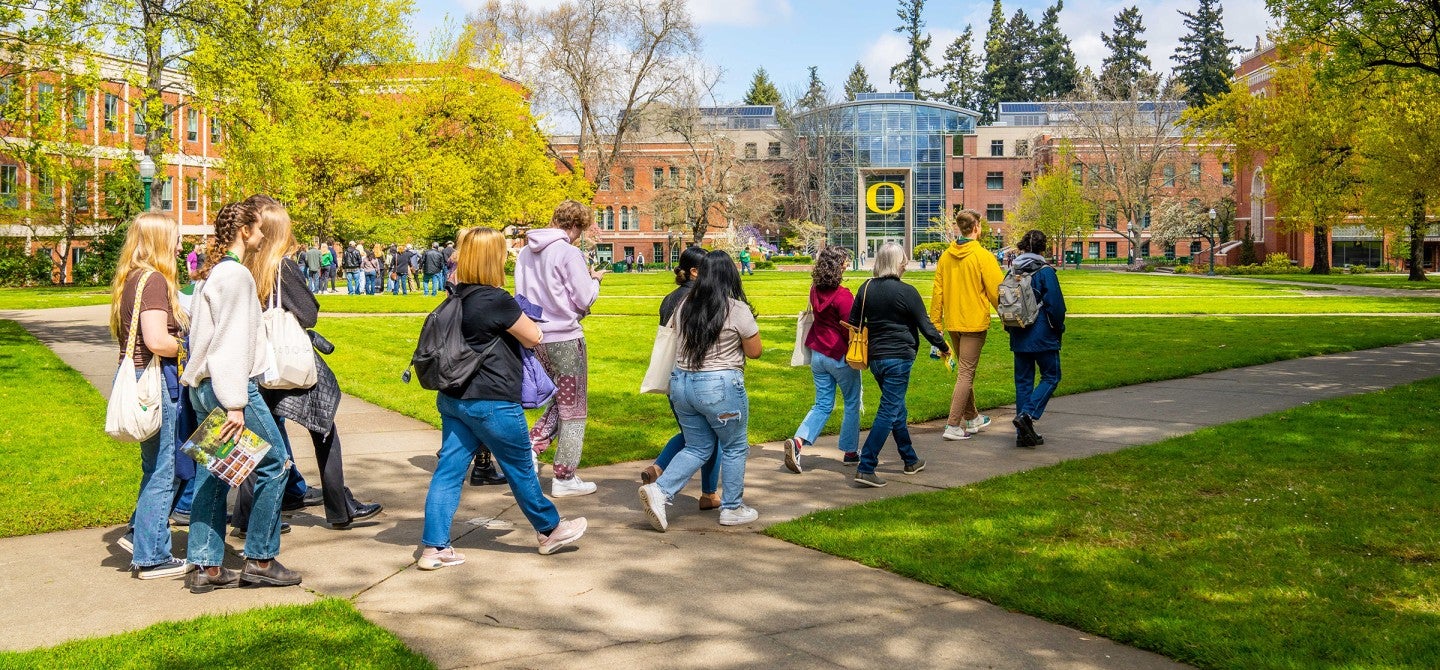 ADMISSIONS & FINANCIAL AID
Apply now to become part of the next class of brilliant, dynamic, determined Ducks. Come ready to innovate, research, start something, and explore. This is where it all happens!
 
BEGIN YOUR APPLICATION
Image
FRESHMEN
The UO delivers a world-class education with supportive faculty members and staff who are committed to helping students succeed in academics and life. Apply now to join our community of scholars.
TRANSFER STUDENTS
For those who have already taken some college coursework after graduating high school or earning a GED. Apply here to continue your journey towards earning your degree at the University of Oregon.
INTERNATIONAL STUDENTS
Ducks come to Oregon from all over the world, enriching our learning community. We support them with orientation and advising tailored to help smooth the transition to learning in a new country.
GRADUATE STUDIES
We offer more than 150 master's and doctoral programs. Once admitted, students have the opportunity for graduate employee positions to earn wages, receive benefits, and gain teaching experience.
LAW SCHOOL
Top-ranked in the state of Oregon, the UO School of Law is a community of influencers and advocates who seek to protect, improve, and innovate the legal system for the betterment of society. 
OTHER APPLICANTS
Our admissions process reflects our commitment to a diverse academic community. We offer alternative admissions and support resources for student veterans, students with GEDS, Dreamers, and others.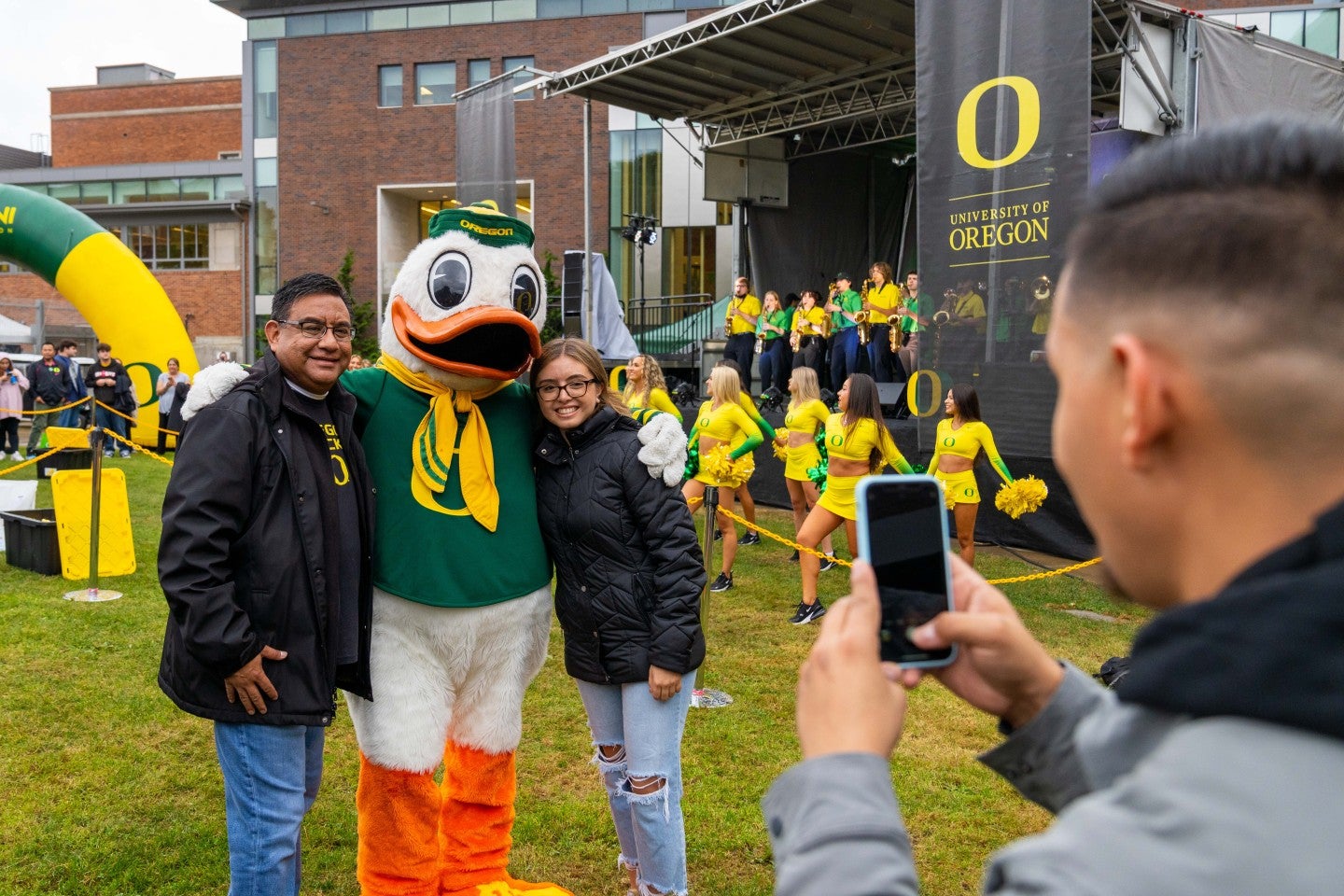 Picture Yourself . . . Here
Got questions? We love to connect with prospective students. And when you're ready to apply, we'll help you through all the steps.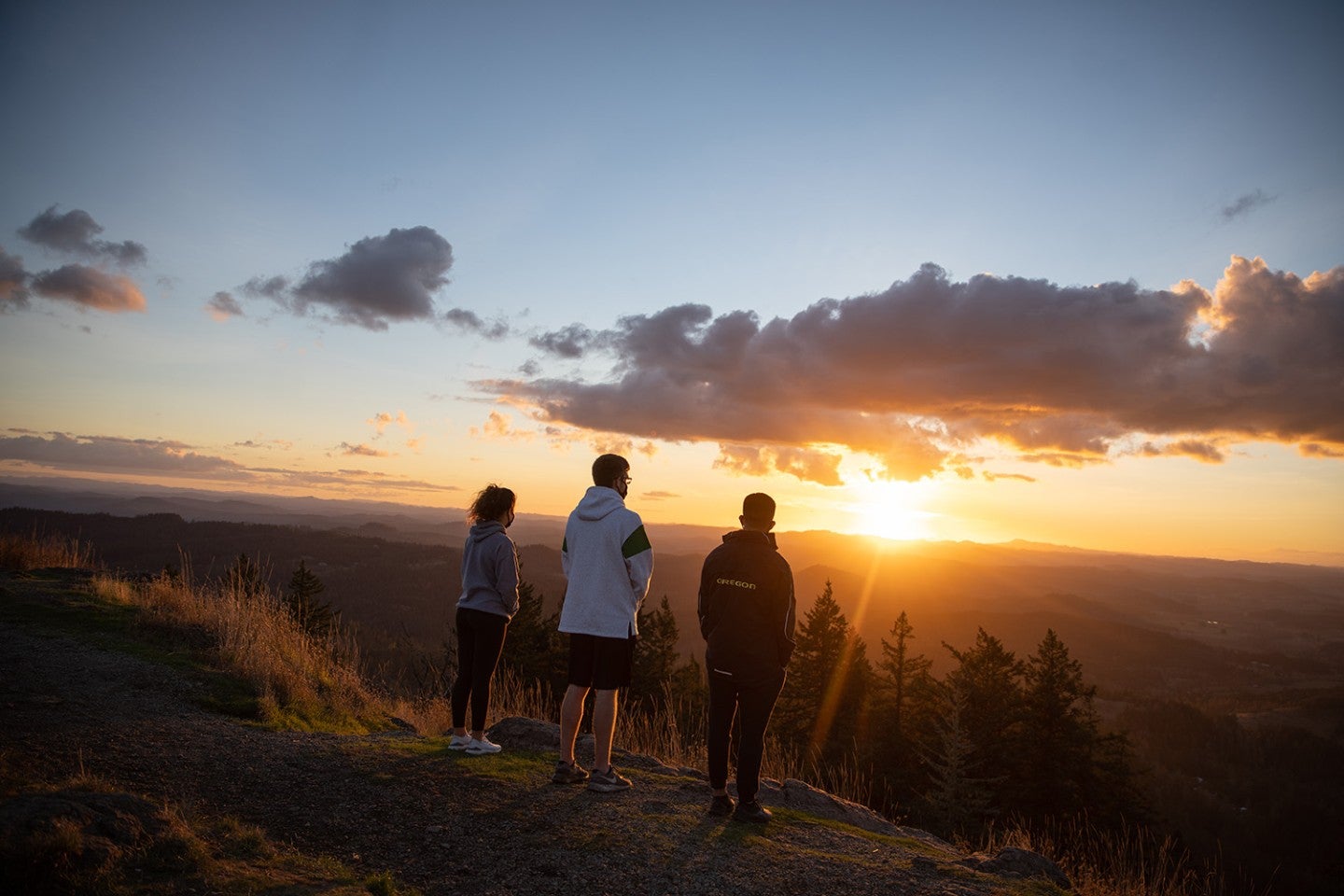 $268 million in aid awarded every year
82 percent of Oregon freshmen receive financial aid, and the UO confers $268 million annually in the form of grants, loans, work-study, and some scholarships. Beyond need-based aid, additional scholarships are open to incoming students and to those who are already attending the UO. 
A college education is a big investment in your future. We want all students and families to be able to plan for that investment without worrying about cost uncertainty. That's why we provide The Oregon Guarantee: when you choose the UO, the tuition rate you pay will stay the same for up to five years — no increases, no surprises.

Cost of attendance is the estimated cost to attend the UO for the academic year. The Office of Student Financial Aid and Scholarships provides estimates for cost of attendance information that goes beyond tuition and fees, and includes: living expenses (housing and food), books/supplies/equipment, transportation, and miscellaneous personal expenses.
Why the UO?
There are many reasons why students decide to become Ducks. For some, it's the choice of more than 300 programs offered by our seven undergraduate schools and colleges. For others, it's the opportunity to do research in world-class facilities under the mentorship of faculty scholars. Add in vibrant student life and our beautiful Pacific Northwest location, and you'll find many compelling motivations to choose Oregon.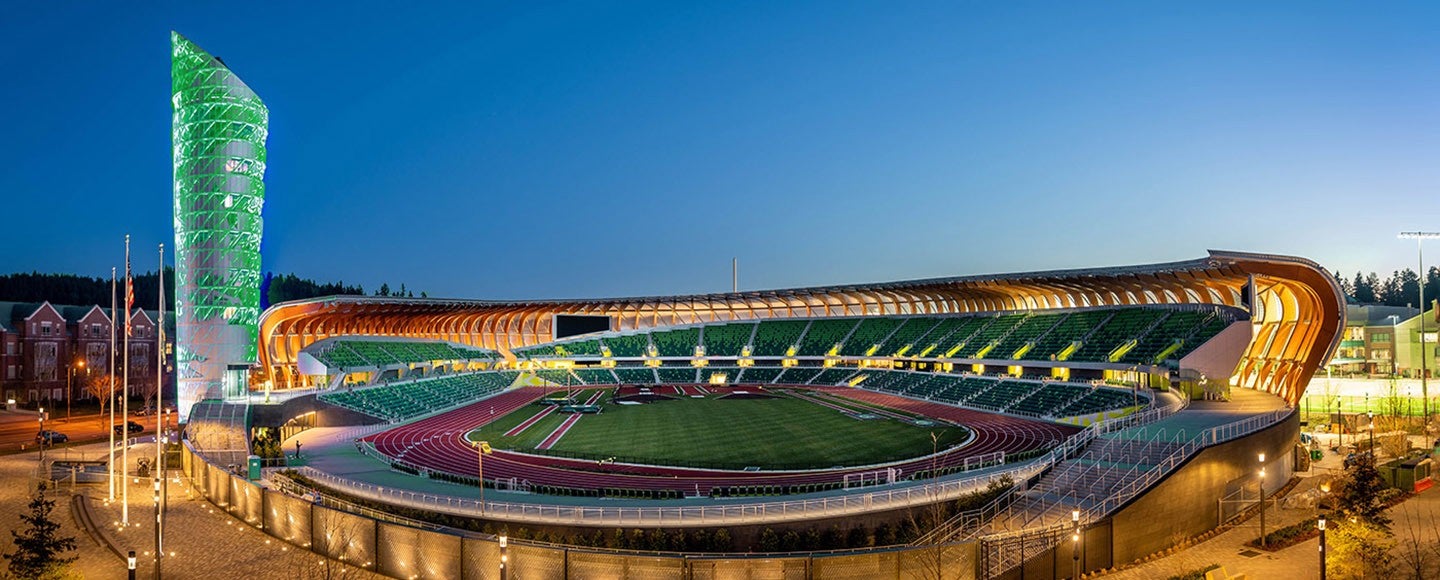 There's Something about This Place
Pleasant, green, and friendly. But also modern, connected, and vibrant. We are an extraordinary academic community surrounded by a quintessential college town. The best way to get to know the UO—and Eugene—is to experience them for yourself.