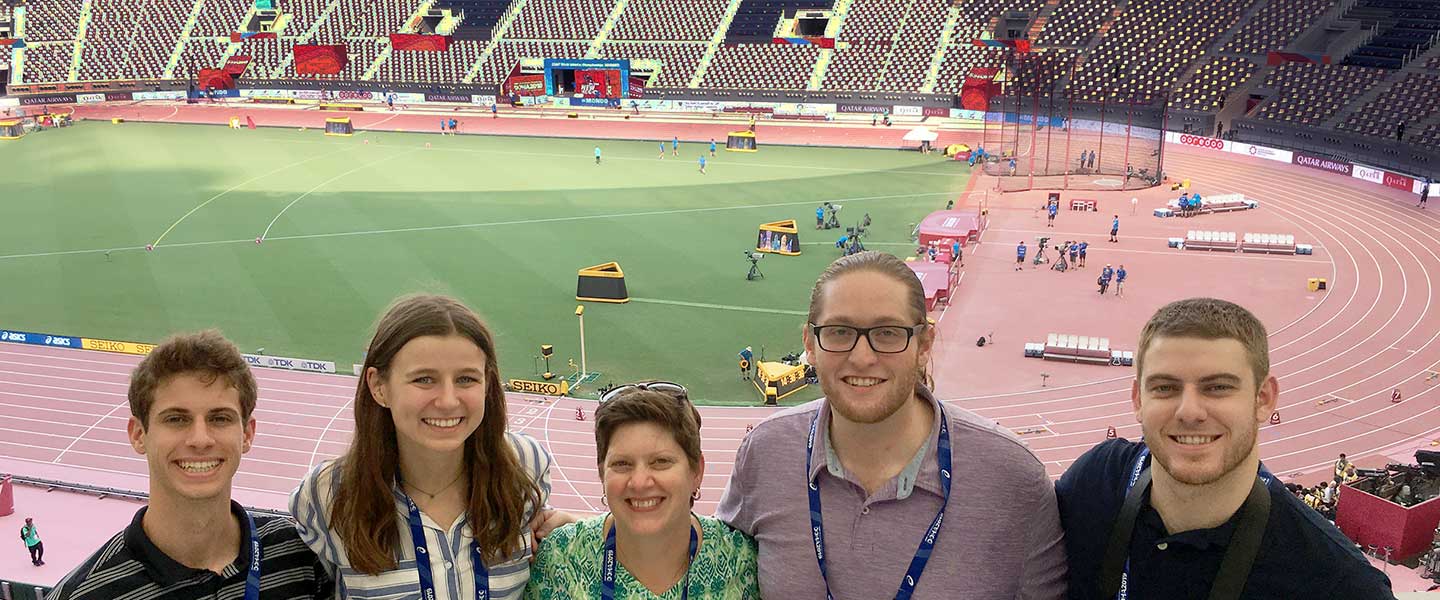 From Qatar to Campus: Prepping for Oregon 21
Journalism and public relations students traveled to Doha, Qatar, to cover the IAAF Track and Field World Championships for US media. It was a preview for 2021, when Eugene hosts the championships at Hayward Field at the University of Oregon.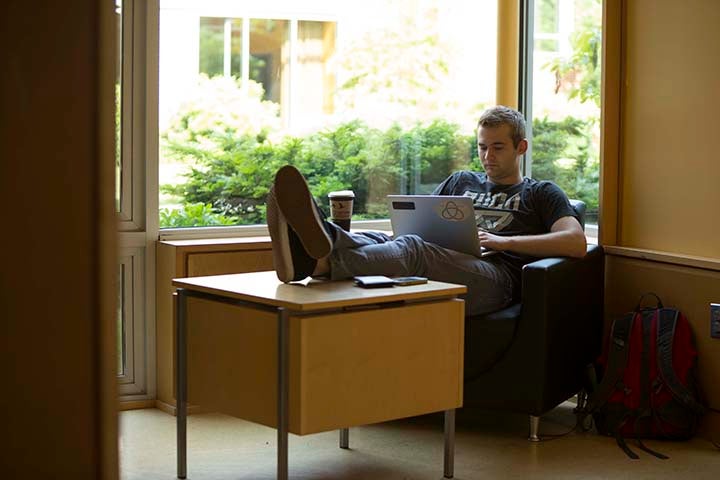 Take Advantage of Early Action
Submit your application by November 1 to receive an admission decision by December 15.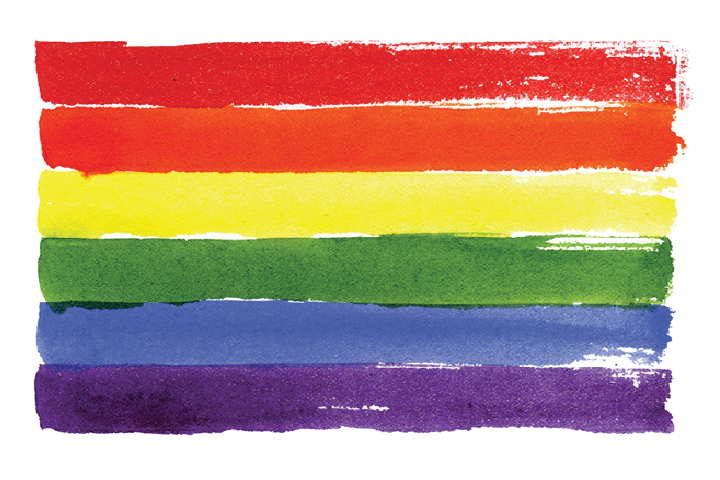 LGBTQIA+: A Campus for All
"Coming out is never a single day or event – it is a door that, once open, never closes."
– Amber Rolland, Biochemistry PhD candidate
Nestled between rivers, mountains, and a rocky coastline—we're all about beautiful contrasts.
We're relentlessly innovative, but grounded in a history we're constantly learning from. We're thinkers who create, builders who dream, adventurers, and change agents happily rooted in our own personal arboretum. 
We love technology and nature, abstract art and discrete mathematics. We believe in respect and inclusion, conversation, and collaboration, and we're always interested in diverse perspectives.
So don't you want to be a Duck?
READY, SET, DUCK
#1
PUBLIC UNIVERSITY IN OREGON FOR first-year RETENTION and GRADUATION RATES
16:1
student to teacher ratio
$245M
TOTAL FINANCIAL AID OFFERED TO UO STUDENTS FOR THE 2016–17 SCHOOL YEAR
A New Approach to Green
Your assignment: Convey your vision for the future of Mount Hood National Forest through a written public testimony—and a 15-second Instagram video. That's just one of the projects in our environmental humanities course.
It's a different way to study the environment—through creative approaches that just might be what's needed to address the world's biggest natural challenges.
---
Find the Degree Program for You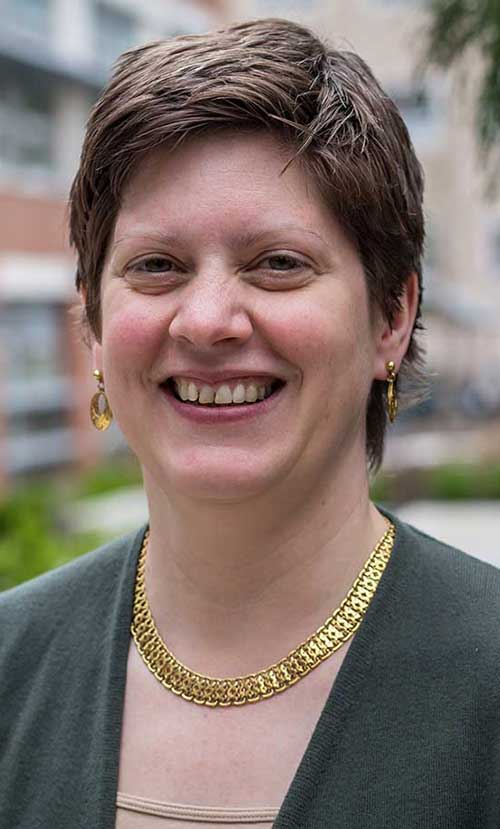 "Obviously, the four students who went to Doha benefited enormously from the experience. But the knowledge and experience I'm bringing back will impact all of the students I teach in the SOJC."
—Lori Shontz, journalism instructor, School of Journalism and Communication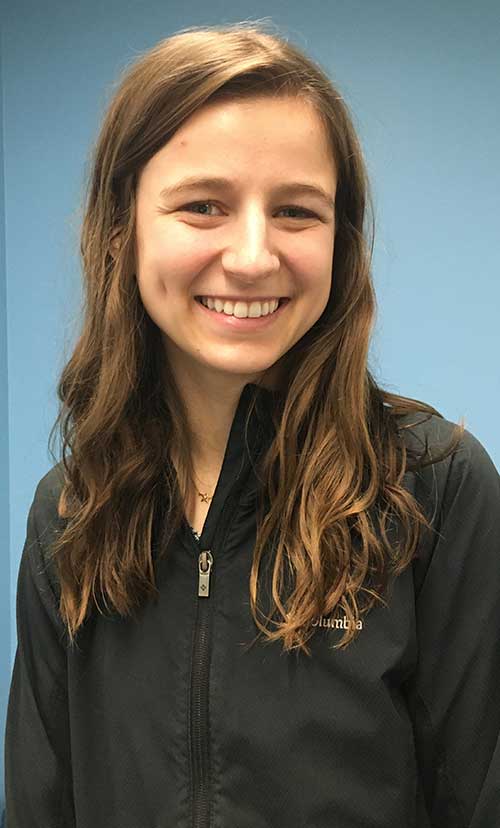 "I quickly learned that the skills I acquired through the SOJC really prepared me well. I am so grateful to have this incredible experience on my resume as I head into the working world."
—Brooklynn Loiselle, Class of 2020, public relations major, on Sports Bureau trip to Doha, Qatar, to cover the IAAF World Championships

A Place for Curiosity
Ducks dive into research to find answers to some of humanity's biggest questions. We're using big data to save and improve lives, striving to predict earthquakes and prevent deadly disease. We're combining expertise across disciplines in math, biology, and genomics with bioengineering, neuroengineering, and precision medicine to fight cancer.
We're re-defining research education with the Phil and Penny Knight Campus for Accelerating Scientific Impact, shaping the next generation of scientists, innovators, and entrepreneurs, ready to serve the state, nation, and world with discovery and impact.
Tier 1
NATIONAL PUBLIC RESEARCH UNIVERSITY
73%
OF STUDENTS ARE ENGAGED IN RESEARCH ACTIVITY
90%
of Knight Campus internship graduates are employed within 3 months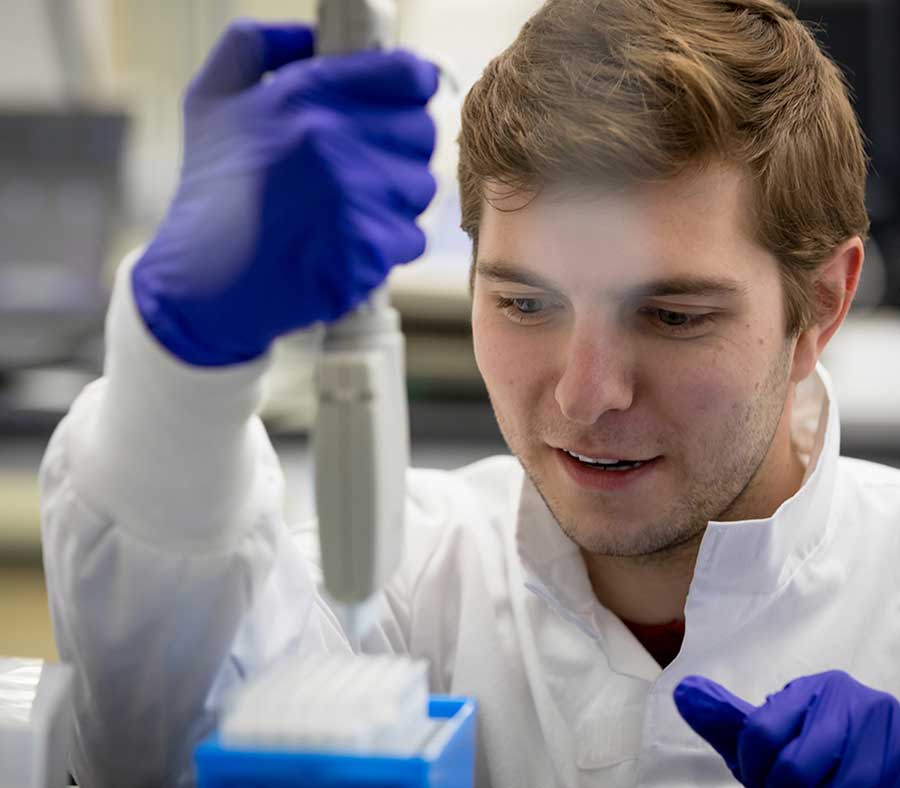 Big Data Combats Cancer
The University of Oregon and Oregon Health & Science University have teamed up to combat cancer and other diseases with a joint center in biomedical data science.
News
Get the latest info from Around the O, the University of Oregon's official news source.