Excellence is a Given
We're not trying to brag, but excellence is just a way of life around here. Find out why you should become a Duck.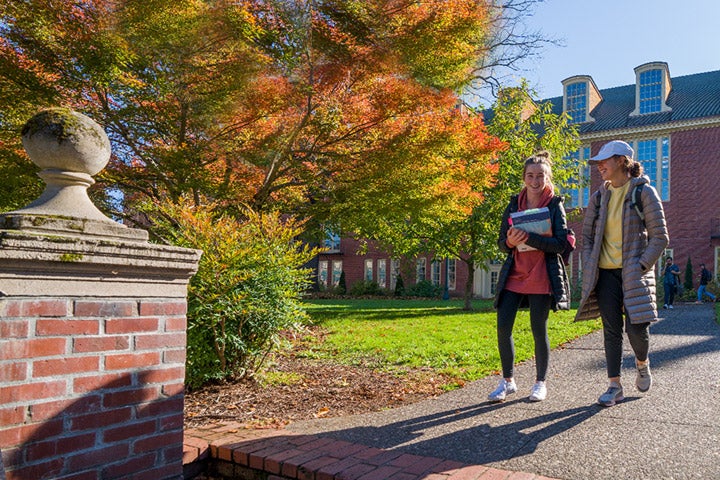 Visit the UO
Nothing compares to the the beauty and energy of our campus. It just has to be experienced.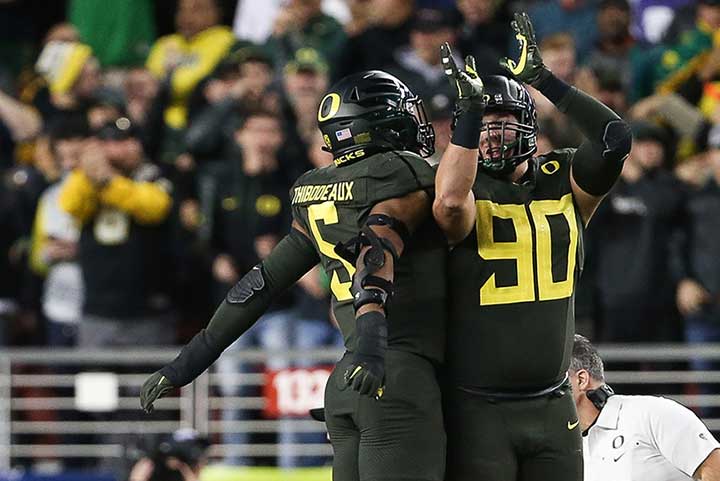 Pasadena, Here We Come!
The Ducks are heading to the Rose Bowl after winning the Pac-12 Championship Game for the third time since 2011
Nestled between rivers, mountains, and a rocky coastline—we're all about beautiful contrasts.
We're relentlessly innovative, but grounded in a history we're constantly learning from. We're thinkers who create, builders who dream, adventurers, and change agents happily rooted in our own personal arboretum. 
We love technology and nature, abstract art and discrete mathematics. We believe in respect and inclusion, conversation, and collaboration, and we're always interested in diverse perspectives.
So don't you want to be a Duck?
READY, SET, DUCK
#1
PUBLIC UNIVERSITY IN OREGON FOR first-year RETENTION and GRADUATION RATES
16:1
student to teacher ratio
$245M
TOTAL FINANCIAL AID OFFERED TO UO STUDENTS FOR THE 2016–17 SCHOOL YEAR
Business Majors Venture Out
If you have a passion for business, we have the path. At the University of Oregon, we offer concentrations that cover the world of business, including entrepreneurship, sports business, finance, marketing, accounting, and operations and business analytics.
Whether you want to start your own firm or join a Fortune 500 company, our Lundquist College of Business will give you the hands-on experience to get there—fast.
---
Find the Degree Program for You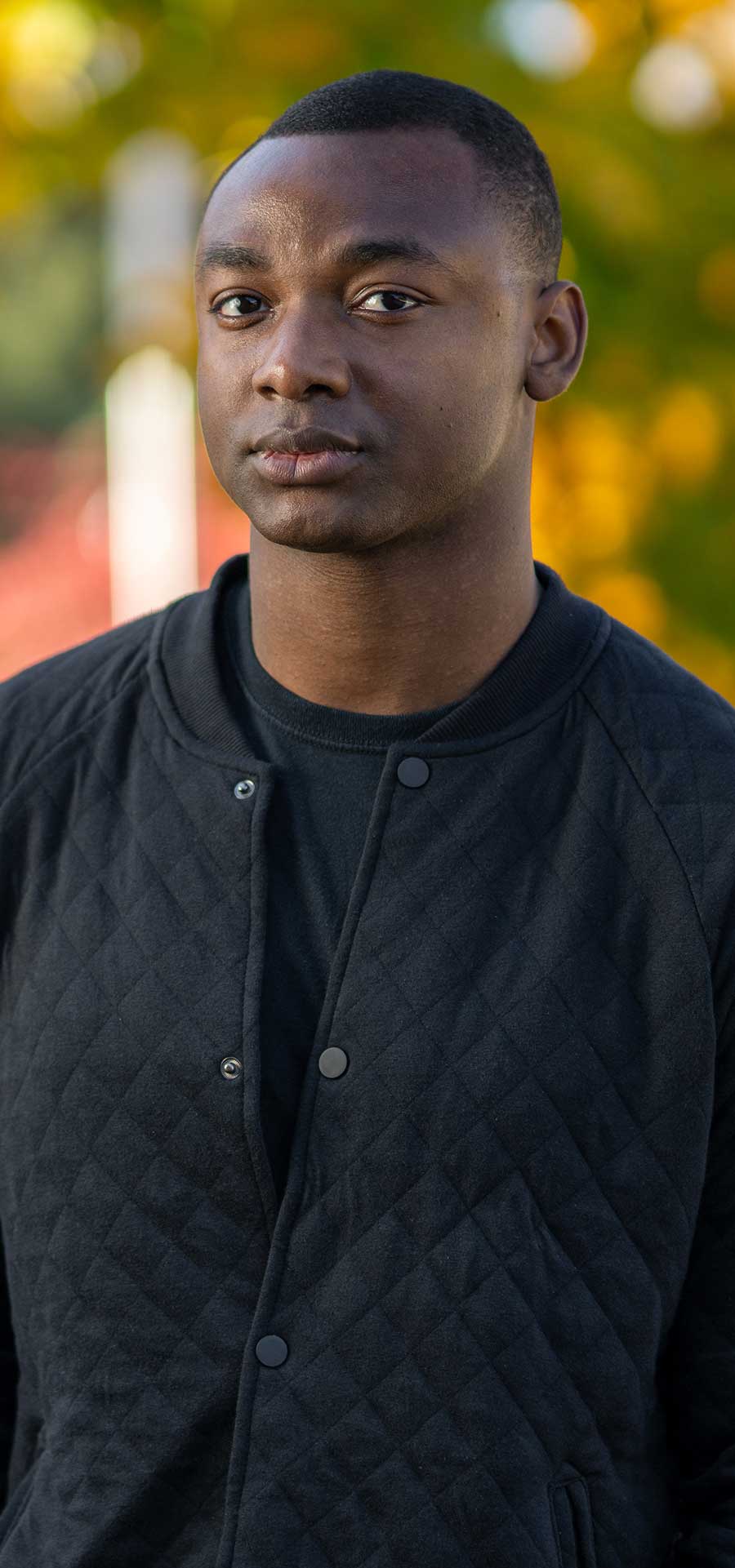 "It's cool to have a community you can be part of, especially for new veterans who are getting out. The UO vet center is a good place to unwind and connect with other people who are going through the same thing as you."
—Tony Lovincey; Class of 2021; international studies major; Eugene, Oregon
Military Branch: Air Force
Years of Service: 6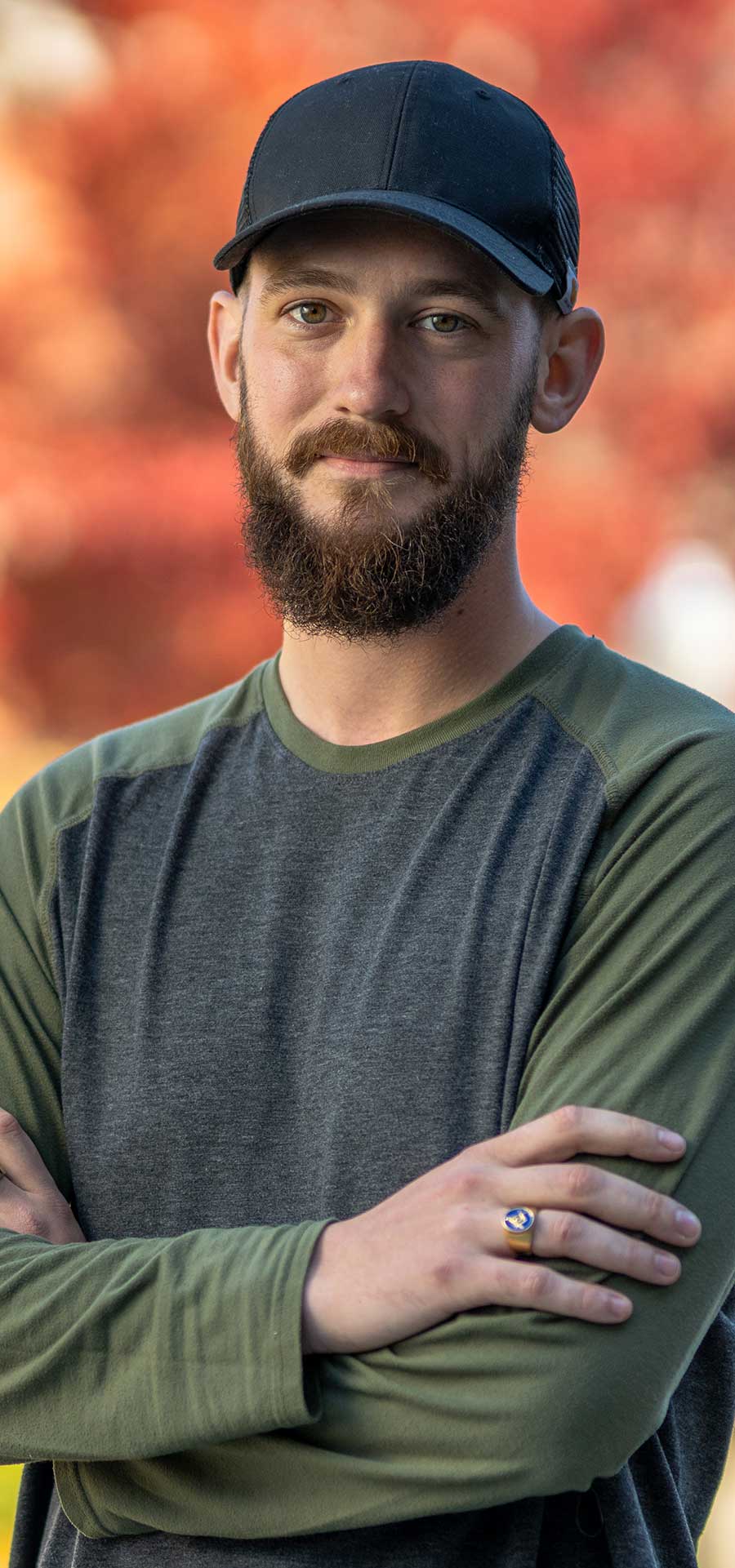 "Veterans come from such a wide variety of places. Demographically we are completely different, when it comes down to the root of who we are. And I feel like Eugene embraces that, the UO embraces that. I've never felt unwelcome."
—Carson States; Class of 2020; planning, public policy and management major; Silverton, Oregon
Military Branch: Air Force and Air National Guard
Years of Service: 7
A Place for Curiosity
Ducks dive into research to find answers to some of humanity's biggest questions. We're using big data to save and improve lives, striving to predict earthquakes and prevent deadly disease. We're combining expertise across disciplines in math, biology, and genomics with bioengineering, neuroengineering, and precision medicine to fight cancer.
We're re-defining research education with the Phil and Penny Knight Campus for Accelerating Scientific Impact, shaping the next generation of scientists, innovators, and entrepreneurs, ready to serve the state, nation, and world with discovery and impact.
Tier 1
NATIONAL PUBLIC RESEARCH UNIVERSITY
73%
OF STUDENTS ARE ENGAGED IN RESEARCH ACTIVITY
90%
of Knight Campus internship graduates are employed within 3 months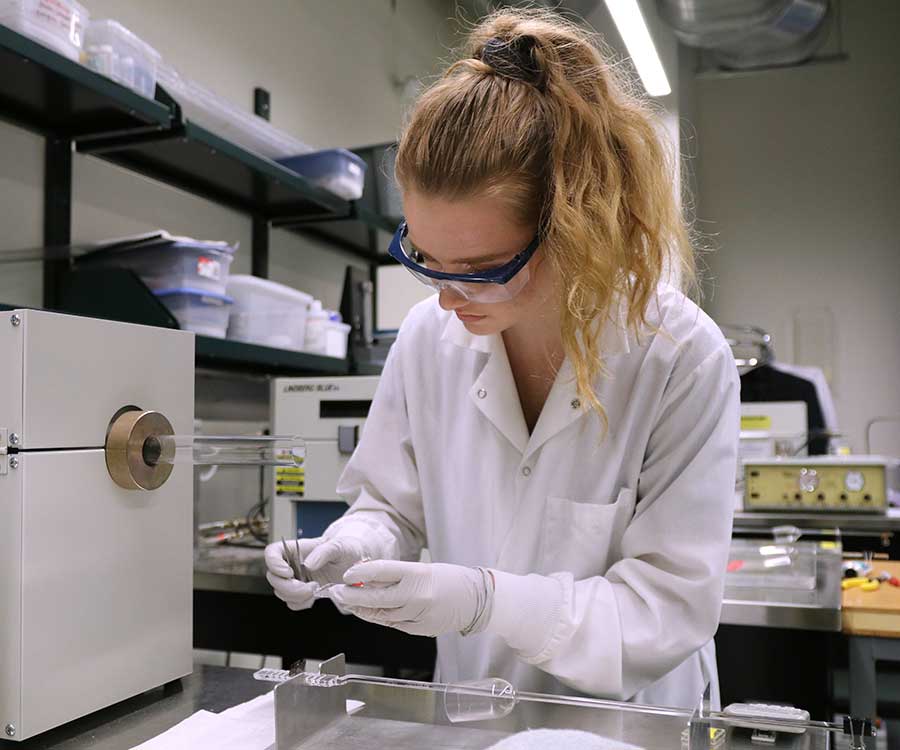 Accelerating Career Success
The Knight Campus Internship Program equips our graduate students, like physics master's student Katie LaChasse, with the technical and professional skills for success.
News
Get the latest info from Around the O, the University of Oregon's official news source.