Creating connections
Incoming and transfer students from underserved populations share an adventure, bond with peers and discover resources at New Student Fall Retreat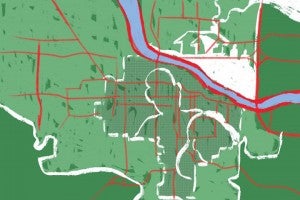 Honors College. Hard Questions.
In this Clark Honors College class, students explore historic discrimination and the stories behind landscape.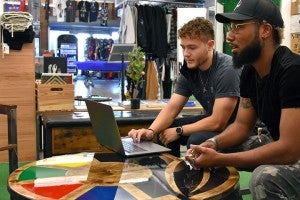 Portland Internship Experience
Students teamed up with a small business or non profit over the summer to gain career experience while working on racial justice and economic issues.
Nestled between rivers, mountains, and a rocky coastline—we're all about beautiful contrasts.
We're relentlessly innovative, but grounded in a history we're constantly learning from. We're thinkers who create, builders who dream, adventurers, and change agents happily rooted in our own personal arboretum.
We love technology and nature, abstract art and discrete mathematics. We believe in respect and inclusion, conversation, and collaboration, and we're always interested in diverse perspectives.
So don't you want to be a Duck?
READY, SET, DUCK
#1
PUBLIC UNIVERSITY IN OREGON FOR first-year RETENTION and GRADUATION RATES
16:1
student to teacher ratio
$246M
TOTAL FINANCIAL AID OFFERED TO UO STUDENTS per year
Image
Examine What Makes People Tick
The study of human groups, attitudes, and behavior—from the dawn of time to modern day—spans an array of disciplines. We can help you pinpoint your interests. Our psychology program is one of the best in the nation. If anthropology intrigues you, pick a concentration in archaeology or biological or cultural anthropology. We also offer degrees in communication disorders and sciences, family and human services, general social science, neuroscience, and sociology.
At the UO you'll develop a strong foundation in real-world settings with outstanding faculty, whether in a field experience or internship, researching in campus labs, or as part of a student-led program.
All of these degrees offer flexibility after college, teaching you skills that relate to a wide variety of occupations or serve as excellent precursors to graduate programs.
---
Find the Degree Program for You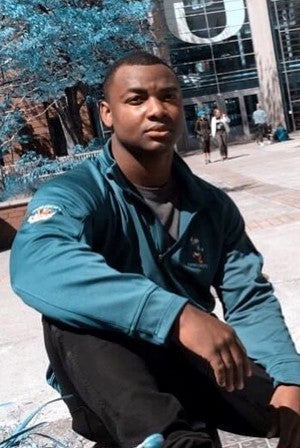 "Throughout my UO experience, the incredible faculty has offered the best opportunity to piece together solutions to many of the world's problems on a global scale."
—Tony Lovincey, Class of 2022, Global Studies and Political Science major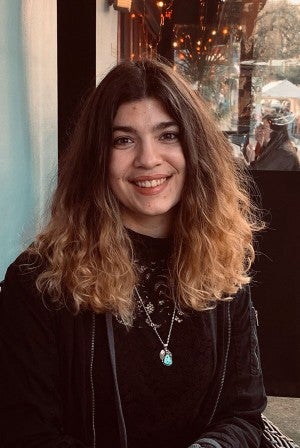 "The professors and GEs I've had so far all have been incredibly helpful and accommodating. They've often gone out of their way to provide extra resources or find information, and the classes I've taken have been very interactive and engaging."
—Ella Gilbertson, Class of 2022, Anthropology and Chinese (language track) major
Image
A Place for Curiosity
Ducks dive into research to find answers to some of humanity's biggest questions. We're using big data to save and improve lives, striving to predict earthquakes and prevent deadly disease. We're combining expertise across disciplines in math, biology, and genomics with bioengineering, neuroengineering, and precision medicine to fight cancer.
We're re-defining research education with the Phil and Penny Knight Campus for Accelerating Scientific Impact, shaping the next generation of scientists, innovators, and entrepreneurs, ready to serve the state, nation, and world with discovery and impact.
Image
Tier 1
NATIONAL PUBLIC RESEARCH UNIVERSITY
Image
73%
OF STUDENTS ARE ENGAGED IN RESEARCH ACTIVITY
Image
90%
of Knight Campus internship graduates are employed within 3 months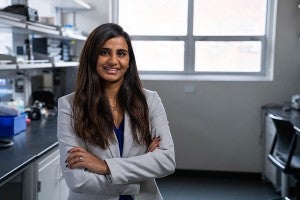 Building for the Future
Even in my short time here, the evolution of the Knight Campus has been extraordinary, as we pursue science that helps people. Thank you Mr. and Mrs. Knight for your investment and belief in us. Today, we celebrate not only how far we've come, but also how much further we will go, as we accelerate our efforts to help more people, sooner, reshaping not only discovery but also modern medicine.
Marian Hettiaratchi, Assistant Professor, Knight Campus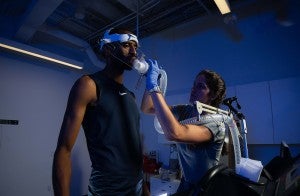 Peak Performance for Everyone
The UO is one of six founding partners in the new Wu Tsai Human Performance Alliance, a global effort to promote wellness and peak performance through discovery and innovation. Based at the Phil and Penny Knight Campus for Accelerating Scientific Impact, the UO's role in the alliance spans multiple areas on campus, including the Bowerman Sports Science Center. Alliance researchers will study peak physical performance in their efforts to advance human health, helping us all lead healthier, more active lives.
News
Get the latest info from Around the O, the University of Oregon's official news source.