COVID-19 Updates and Information
The University of Oregon has suspended all on-campus operations except for critical services to safeguard the health and well-being of our students, faculty, staff, and the community due to the COVID-19 (coronavirus) outbreak.
The UO is providing remote education for all of spring term. Learn more about our remote resources for students.
President Michael Schill announced that $1 million in philanthropic support is now available for the Students in Crisis Fund to help students who are dealing with serious financial disruptions.

The Search for COVID-19 Answers
In these extraordinary times, our faculty are conducting research and offering advice, solutions, and expertise on the coronavirus—to understand its effect on us, our well-being, and society.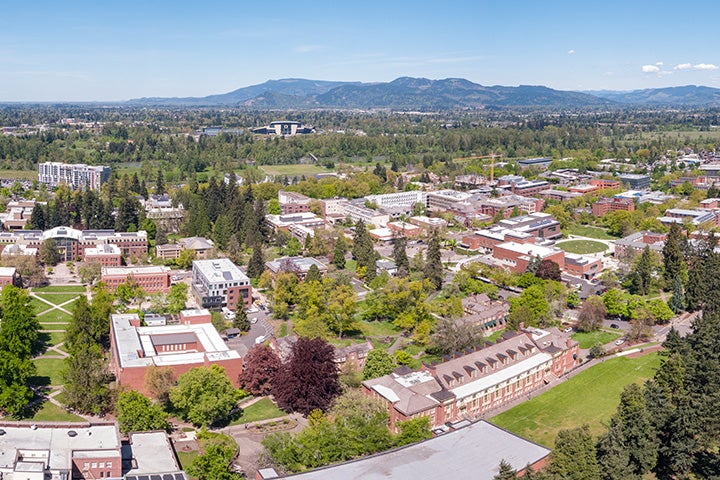 Experience Life as a Duck, Virtually
The UO's new virtual visits give admitted students and their families a customized digital experience from the comfort of their homes
The Secret Life of the Duck
The University of Oregon's beloved mascot never speaks. But those who have been the famous fowl have stories to tell.
Nestled between rivers, mountains, and a rocky coastline—we're all about beautiful contrasts.
We're relentlessly innovative, but grounded in a history we're constantly learning from. We're thinkers who create, builders who dream, adventurers, and change agents happily rooted in our own personal arboretum.
We love technology and nature, abstract art and discrete mathematics. We believe in respect and inclusion, conversation, and collaboration, and we're always interested in diverse perspectives.
So don't you want to be a Duck?
READY, SET, DUCK
#1
PUBLIC UNIVERSITY IN OREGON FOR first-year RETENTION and GRADUATION RATES
16:1
student to teacher ratio
$246M
TOTAL FINANCIAL AID OFFERED TO UO STUDENTS per year
Find Your Niche in Advertising and Marketing
Do you dream of building a brand, promoting a product, or moving people to take action? Our degree programs in advertising, art and technology, product design, and public relations will prepare you for success in advertising, marketing, and related fields. In addition, business administration majors can opt for multiple concentrations that allow you to craft a cross-disciplinary degree that fits your passions.
Whatever path you choose, you'll find faculty mentors and opportunities to work in student-led clubs and agencies to create solutions for real-world clients, leading to a strong portfolio and the experience to make your mark after graduation.
---
Find the Degree Program for You
"I was humbled by the sheer power of nature. I developed ideas, flexed creative muscles, and strategically addressed real-world issues. I learned tangible skills like responsive web design, strategic brief building, and how to effectively and beautifully communicate about environmental changes."
—Haley Justus, Class of 2020, advertising major, 2019 Science & Memory Alaska team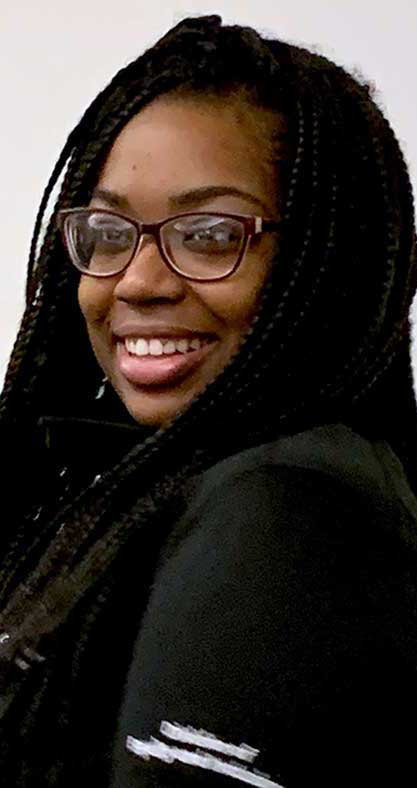 A Place for Curiosity
Ducks dive into research to find answers to some of humanity's biggest questions. We're using big data to save and improve lives, striving to predict earthquakes and prevent deadly disease. We're combining expertise across disciplines in math, biology, and genomics with bioengineering, neuroengineering, and precision medicine to fight cancer.
We're re-defining research education with the Phil and Penny Knight Campus for Accelerating Scientific Impact, shaping the next generation of scientists, innovators, and entrepreneurs, ready to serve the state, nation, and world with discovery and impact.
Tier 1
NATIONAL PUBLIC RESEARCH UNIVERSITY
73%
OF STUDENTS ARE ENGAGED IN RESEARCH ACTIVITY
90%
of Knight Campus internship graduates are employed within 3 months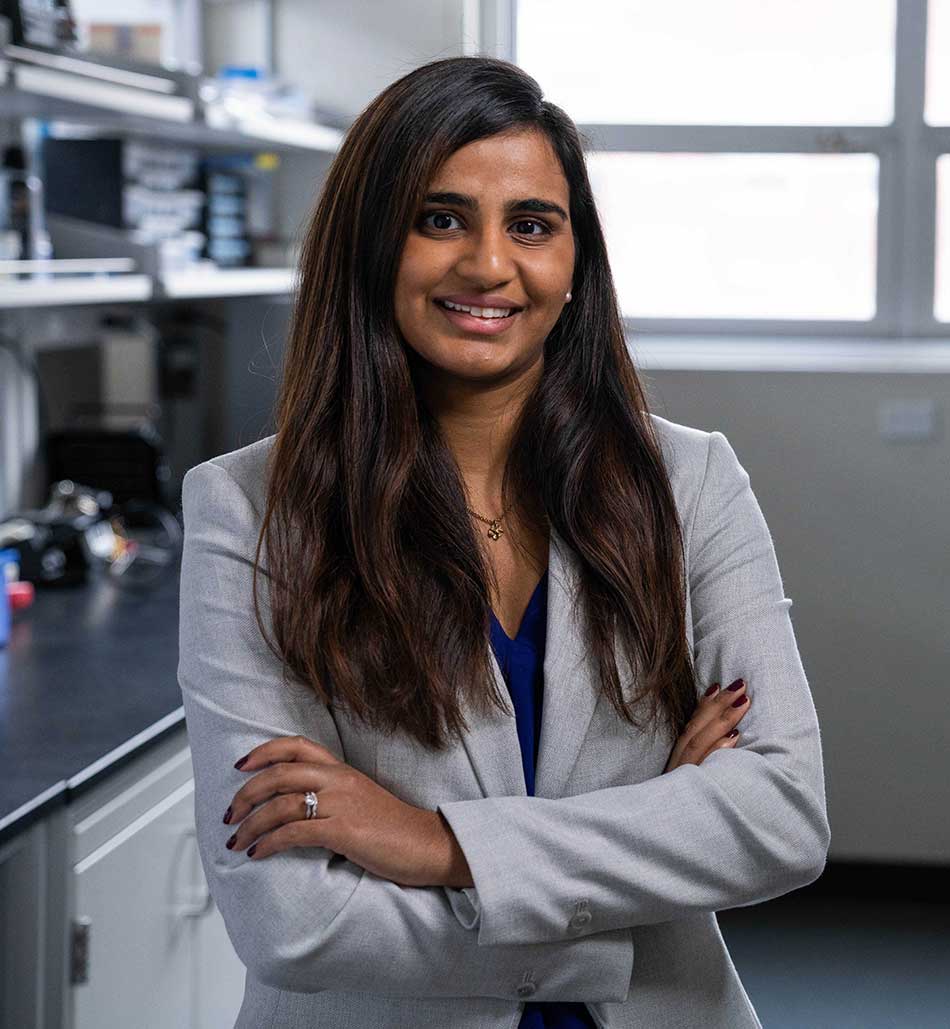 Knight Campus Bioengineer Advances Bone Repair Research
Marian Hettiaratchi's research takes a big step toward improving the effectiveness of spinal fusion procedures and repairing broken or defective bones. As she begins her new job at the Knight Campus, that research lays the groundwork for her UO lab and has landed in Science Advances, a major scientific journal.
News
Get the latest info from Around the O, the University of Oregon's official news source.