Nestled in the lush Willamette Valley, with an easy drive to both the Pacific Ocean and the Cascade Mountains, the University of Oregon is renowned for its research prowess and commitment to teaching.
Nine Schools and Colleges
Admissions
Our students are smart, creative, and increasingly diverse. We support and celebrate their successes, and we work hard to provide inspiring educational opportunities in the classroom and beyond. Not so small that everyone knows you. Not so large that you feel lost.
3.73
AVERAGE GPA OF ENTERING STUDENTS
87.2%
RETENTION RATE FOR FRESHMEN
32%
OF NEW FRESHMEN ARE ETHNIC AND RACIAL MINORITIES
28.4%
OF Resident Oregon FRESHMEN ARE FIRST-GENERATION COLLEGE STUDENTS
31%
of Resident Oregon freshmen are eligible for Federal Pell Grants
Academics
The University of Oregon is one of just two schools in the Pacific Northwest selected for membership in the prestigious Association of American Universities, a consortium of 65 leading public and private research institutions in the United States and Canada.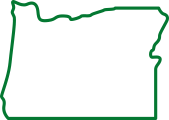 #1 public university in Oregon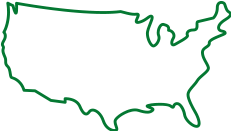 Tier 1 national public research university

23.8% of undergraduates study abroad
331
DEGREE AND CERTIFICATE PROGRAMS
17:1
STUDENT TO TEACHER RATIO
Faculty, Research, and Impact
Welcome to the life of the mind. Our faculty members are as busy learning as they are teaching. This ongoing pursuit—and sharing—of fresh ideas and better ways is what sets apart top-tier research universities like the UO. We want to energize you with a liberal arts education that rewards your curiosity, sharpens your thinking, and challenges you to live your best life. In the process, the fruits of our teaching, research, and public service efforts return billions to Oregon's economy every year. The benefits for society and our world? Priceless.
1,951
University of Oregon Teaching and Research Faculty
$180M
Grants, Contracts and Competitive Awards (FY22)
1,024
Research Proposals Submitted (FY22)
$1B
UO Operating Budget (FY21)
6.5%
Amount Funded by State Appropriation
$2.6B
Economic Return to Oregon (FY21)
$3.2B
Campaign Gifts as of June 30, 2021
$1.3B
UO Endowment value as of June 30, 2022
Our Faculty Include
Image
1 Nobel Prize Winner
Image
1 MacArthur Fellow
Image
2 National Medal of Science Winners
Image
2 American Cancer Society Fellows
Image
1 Pulitzer Prize Winner
Image
11 National Academy of Science Members
Image
30 Guggenheim Fellows
Image
15 American Academy of Arts and Sciences Members
Image
43 American Association for the Advancement of Science Fellows
Image
11 American Council of Learned Societies Fellows
Image
10 National Academy of Inventors Fellows/Senior Members
Image
2 National Academy of Medicine Members
Image
23 National Endowment for the Humanities Fellows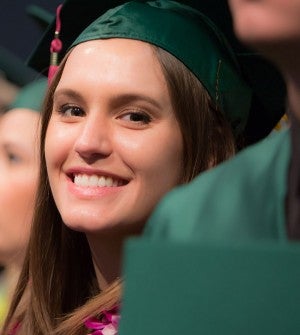 What We Do
We exist to provide Oregonians and their peers from around the world access to an excellent education. We challenge our students to question critically, think logically, communicate clearly, act creatively, and live ethically. We serve the people of Oregon, our nation, and the world through research, teaching, and outreach that benefits humanity, drives innovation, strengthens the economy, and transforms lives.
Values and Mission
Who We Are
We have students from all fifty states and more than a hundred countries. Our students, faculty, and staff represent all walks of life. Differing points of view. Every part of Oregon, our nation, and our planet. Because one of the best things about being at a great university is the chance to study, work, play, explore, debate, and engage with people from places you haven't been. Whose lives are nothing like your own. It's looking for commonalities while also celebrating differences. Learning from each other. Making the future brighter. Together.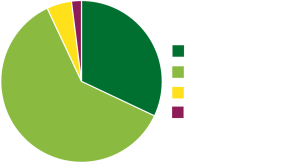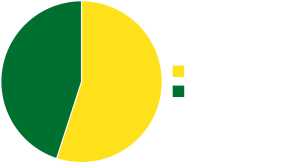 UO and Oregon
Throw sepia tones on an October morning in 1876. That's when 155 students showed up for the first day of classes at the University of Oregon. They filed into a looming, four-story building in the middle of a muddy clearing, with workers inside still hammering away on the upper floors and cattle grazing in the pasture outside. From these rustic origins grew one of the nation's leading research institutions. Today, our campus is vibrant and green, and we're pursuing the grand challenges facing our state and the world.
Alumni
Ducks are everywhere. They're leaders in business, industry, education, the arts, government, NGOs, and their communities. They include winners of Emmy, Oscar, and Tony awards, Pulitzer Prizes, Guggenheim Fellowships, MacArthur Genius Grants, the Nobel Prize, Olympic medals, Rhodes Scholarships, the National Humanities Medal, and countless other honors for achievement and public service. Our ROTC graduates more officers than any other civilian school, and we rank in the top 20 for Peace Corps volunteers produced by the nation's largest universities.
258,602+
TOTAL LIVING ALUMNI
103,524
LIVING IN OTHER STATES
Our Alumni Include