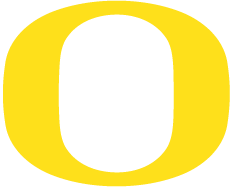 Understanding the Big Ten Decision
For generations, the University of Oregon has evolved and adapted to build its reputation while serving Oregon and the world. When instability in college sports across the nation and in the conference threatened our ability to maintain this same level of commitment to the institution and our athletes, the UO took action in service of its mission by accepting an invitation to the Big Ten Conference.
Changing conferences was not an easy decision. We have always valued the UO's membership in the Pac-12 and its rich history with many traditions for those who grew up as Ducks fans. The University of Oregon remains committed to Oregon and the students we serve.  We will work to continue our on-field rivalries with Oregon State.
Looking forward, the opportunities ahead of us are great. Joining the Big Ten will enable UO's student-athletes to compete at the highest levels and open up new academic opportunities. The UO network of alumni, friends, and fans will be able to carry the Duck spirit across the country.
Key factors guiding our decision included the stability, visibility, academic opportunities, and resources afforded by joining a nationwide conference that includes many of the country's leading public research institutions.
Stability:
Accepting membership into the Big Ten is a transformational opportunity for UO. Joining the Big Ten offers the most long-term stability for UO and student-athletes and provides a significant positive impact to the university and department of athletics. For some time, the UO has had a financially self-sustaining athletic department, with neither student tuition nor Oregonians' tax dollars supporting the athletic department. This decision, which was preceded by conference realignment in the Pac-12 and nationwide, solidifies revenue and stability for the university.
Visibility:
Joining the Big Ten will draw millions of new viewers and fans to UO and its brand, elevating the institution, both from an athletic and academic standpoint, and to the state of Oregon in new regions and communities across the U.S. The move will allow the UO to reach more members of the public, fans, recruits, and prospective students, and to share the story of its academic and athletic excellence.
Presence on the national stage is critical for UO to deliver on its mission to provide a world-class education, to strive for excellence in curiosity-driven scholarship, and to serve society. This visibility enables the UO to focus on many of its institutional priorities beyond athletics, including student access, learning, and achievement, and impactful research and scholarship. As one of Oregon's major public universities, building on these priorities will bring great economic and educational benefits to the state as a whole.
Academic Opportunities:
Joining the Big Ten provides UO students, researchers, and teachers with access to more academic resources, research materials, and opportunities for collaboration. For example, the Big Ten Academic Alliance leverages campus resources across all member research universities, expanding access to library resources, class offerings, and leadership expertise, training, and development.
Additionally, 17 of the 18 universities that will be part of the Big Ten in 2024 are members of the prestigious American Association of Universities (AAU). Academic connections with some of the leading research institutions in the world will provide new opportunities for UO students, staff, faculty, and university stakeholders.
Resources:
The Big Ten will provide more resources and opportunities to UO than any alternative, both in the short- and long-term. During the next 10-year period, the deal offered by the Big Ten more than doubles projected resources available under any potential agreement. 
UO will maintain its status as one of the only self-funded athletic programs that not only pays for itself but ensures tuition and tax dollars remain dedicated to student success, academic research, and our service to Oregon. This is rare among college athletic departments across the country and a point of pride. The stability provided by Big Ten resources will greatly increase the likelihood the university can sustain financial independence for its athletics, while also supporting a broad array of high-level women's and men's sports.
Significant changes to how college sports operate have elevated expectations for student-athletes and corresponding pressure on the financial resources of athletic departments. Those changes include opportunities for student-athletes, permissive under NCAA regulations, such as: cost of attendance, Alston academic cash awards, enhanced meals, nutrition bar facilities, medical care, transfer portal and name/image/likeness (NIL). This move helps provide resources and sustain financial stability as the world of college athletics continues to experience significant change.
Frequently Asked Questions
1. Does this mean more travel for student-athletes? 
UO is committed to creating a first-class experience for student-athletes. Ten of UO's 20 sports and approximately 200 of UO's student-athletes do not currently play a Pac-12 schedule, will not play a Big Ten conference schedule, and will not experience travel impacts from the conference change. Football (125 athletes) will continue to have only five road games per season. While travel can always be difficult, this move will not significantly increase travel days/missed class time for our student-athletes.
The greatest impact will be on men's basketball, women's basketball, and volleyball. Tennis (men's and women's), baseball, softball, soccer and lacrosse are impacted to a lesser degree in terms of increased travel days. On average, those impacted will see three to four additional travel days, though some will be greater distances than Pac-12 travel. The maximum impact on any sport is six days of travel. The university will support student athletes by scheduling non-conference contests closer to home and having staff travel with teams to provide student support.
2. What does this mean for Duck fans?
Accepting an invitation to the Big Ten provides both an opportunity and an assurance that Duck athletic events will continue to be seen by a nationwide audience — a key component of the UO's visibility at the national level, which also elevates the prominence of the state as a whole. For the worldwide community of Ducks, Big Ten membership provides better television time slots and the same number of home games at Autzen Stadium, Matthew Knight Arena, or other UO venues.
3. What does this mean for the community?
Thanks in large part to alumni and other Duck fans who travel from afar, UO athletic events have a significant economic impact to the local community and the state of Oregon. We don't expect this to change.
4. What were the alternatives?
The most concrete alternative on the table was to renew a grant of media rights to the Pac-12 at a value less than the current Pac-12 deal. In practice, this proposed deal was for football, men's basketball and women's basketball and would have required every Duck fan to purchase a Pac-12 package, either through a streaming service or as a standalone. With the Big Ten, UO sporting events will be broadcast and streamed nationwide across a host of networks and services.
Image
Celebrate with us — On the Field and In the Field
Whether you are a season-ticket holder, a proud Duck alum, or simply a dedicated fan, there are many ways you can be a part of the BIG move. Read about our legacy and leadership in the world of sport and wellness, explore our football schedule for next year or invite your friends to any Duck game.