Welcome and Congratulations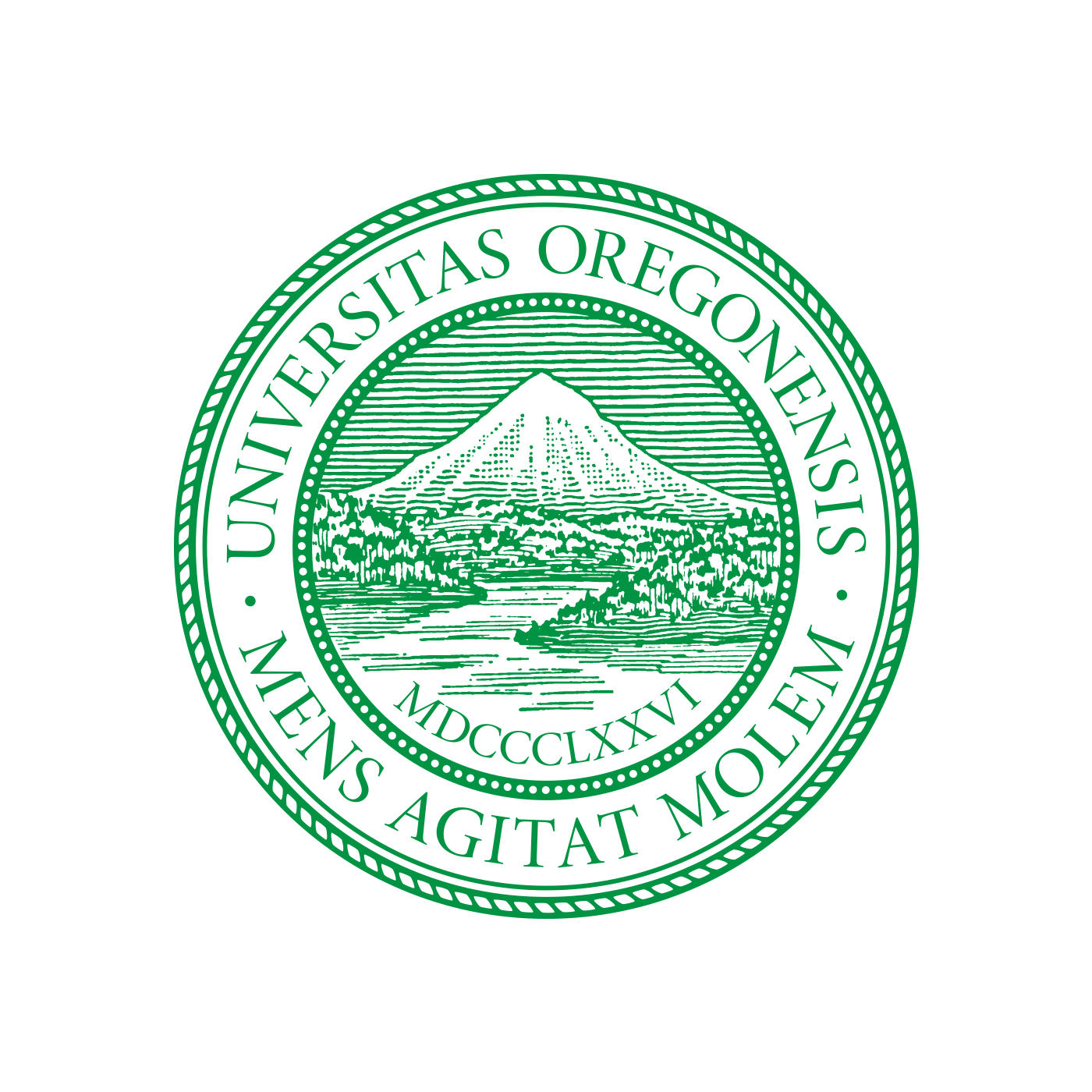 John Karl Scholz was named the University of Oregon's 19th president on March 13, 2023. Members of the UO community — near and far — share enthusiasm. 
---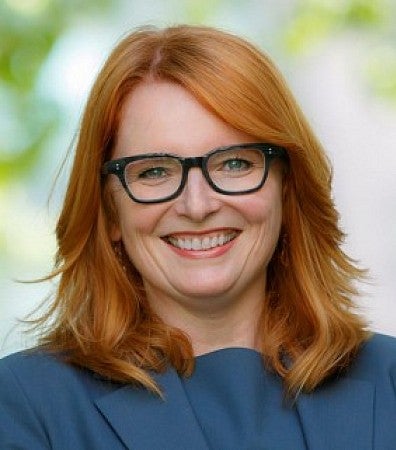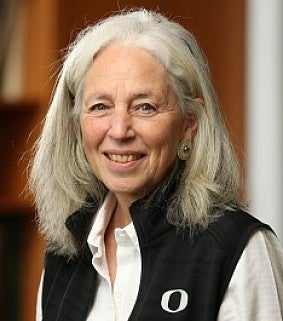 "Karl has an infectious energy and enthusiasm, not only for public higher education but for just about everything else in life as far as I can tell. He's deeply, deeply committed to the success of students, to the university's research agenda and liberal arts roots and its focus on creating societal impact in the future."
Ginevra Ralph '83,
Board of Trustees Chair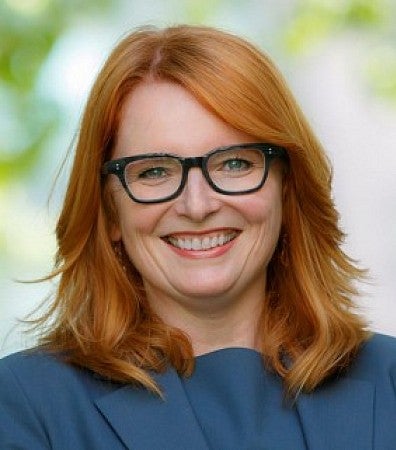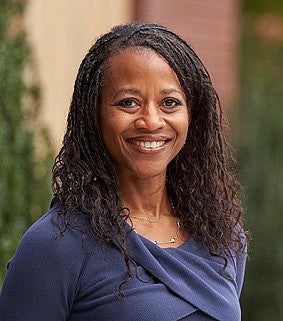 "We were impressed with the way he articulated his commitment to our public purpose, to basic and applied research, to the arts and humanities, to student success, and our service to society. He had a clear and strong sense of our mission, and a vision for supporting the entire university to achieve our aspiration."
Sabrina Madison-Cannon,
Presidential Search Committee Member
Phyllis and Andrew Berwick Dean, School of Music and Dance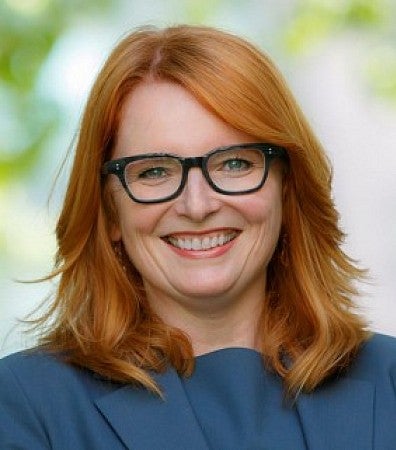 "I was really impressed with with his enthusiasm, his vision for the university and also his depth of experience. And importantly his commitment to diversity, equity and inclusion and the emotional intelligence and self-awareness to understand the privilege that he walks in."
Marcia Aaron '86,
Board of Trustees Member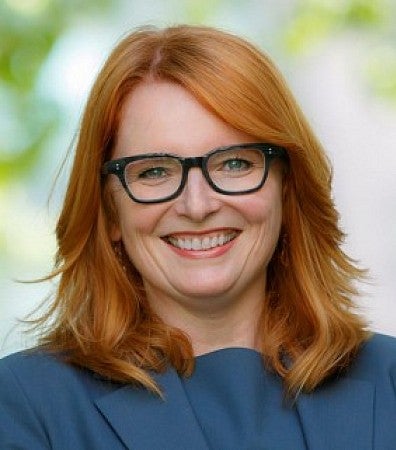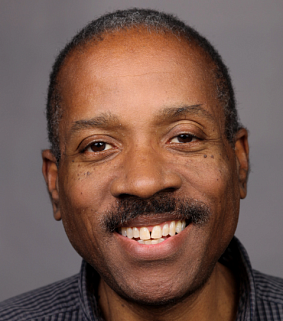 "Within five minutes of speaking with Karl Scholz, you are genuinely moved by his vision and enthusiasm for what our UO community can accomplish together. He is an inspiring and highly accomplished leader, well-equipped to advance UO's reputation among our peer institutions and promote campus unity."
Ed Madison,
Board of Trustees Member
Associate Professor, School of Journalism and Communication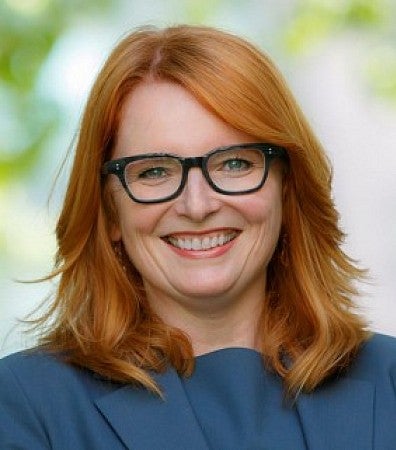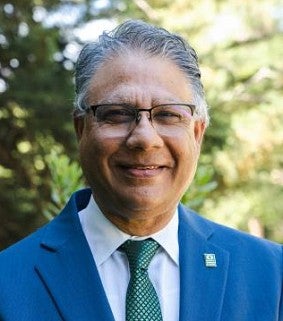 "Universities are drivers of societal and economic impact. Dr. Scholz's commitment to research that creates societal and economic change promises to further the UO's mission of being a university for Oregon."
Anshuman "AR" Razdan,
Vice President for Research and Innovation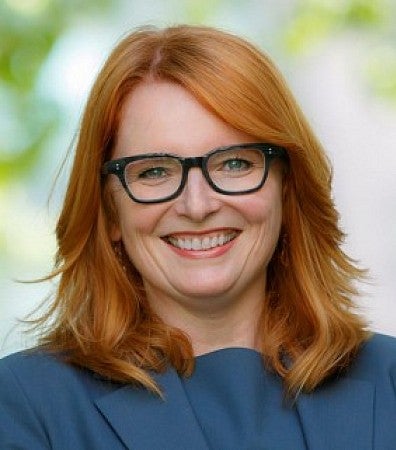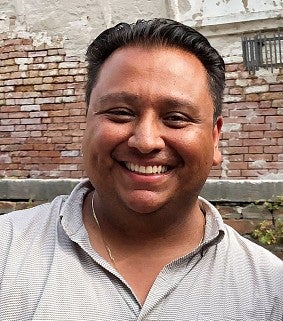 "The UO needs a leader that has demonstrated a genuine commitment to shared governance—someone who understands the importance of transparency in public university decision-making. Dr. Scholz's leadership record epitomizes these essential leadership traits. I am excited he will be joining the UO."
Gerard Francisco Sandoval,
Presidential Search Committee Member
Vice President, University Senate
Professor, School of Planning, Public Policy and Management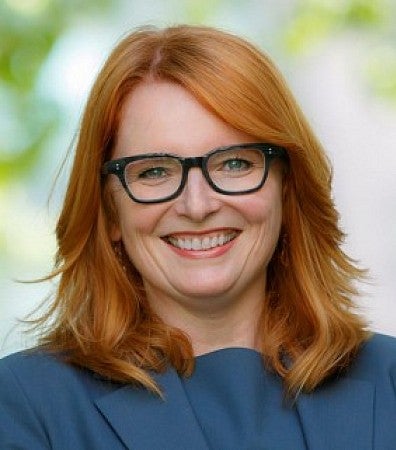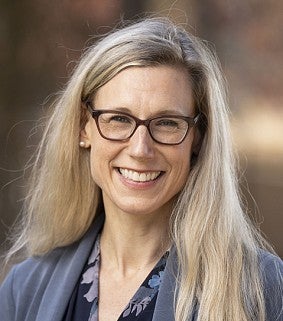 "The College of Education is thrilled to welcome incoming President Scholz to the UO community. I am excited by his vision, strong leadership, and deep appreciation of the impact our college makes in the community through equity-focused student training, research, and outreach."
Laura Lee McIntyre,
Interim Dean, College of Education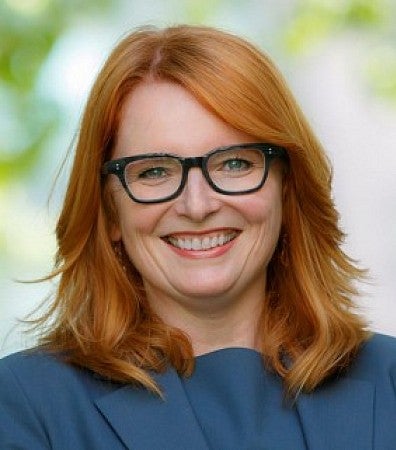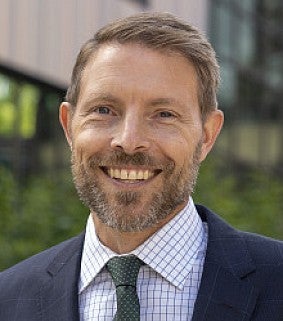 "Incoming President Scholz is a champion of diversity, student success and the liberal arts, and he knows the impact that a liberal arts education can have in improving the world around us. His depth and breadth of experience in higher ed is impressive, and I look forward to working with him as he guides the university and creates a compelling vision for its future, grounded in his commitment to excellence and building a strong, diverse campus community."
Chris Poulsen,
Tykeson Dean of Arts and Sciences
College of Arts and Sciences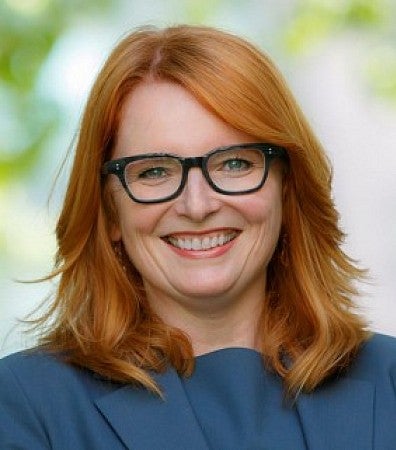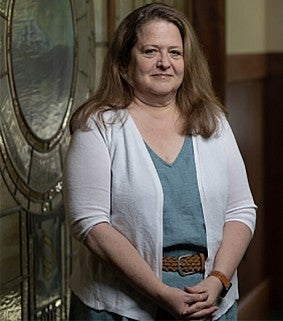 "Incoming President Scholz's experience at all levels of academia supporting faculty and student scholarship at a world-class public research university is truly impressive. He is clearly an empathetic and wise leader, and we are fortunate to have him as our next president. I look forward to working with Karl as we continue to create a thriving campus fostering inclusive academic excellence for our students, staff, and faculty."
Janet Woodruff-Borden,
Interim Provost and Executive Vice President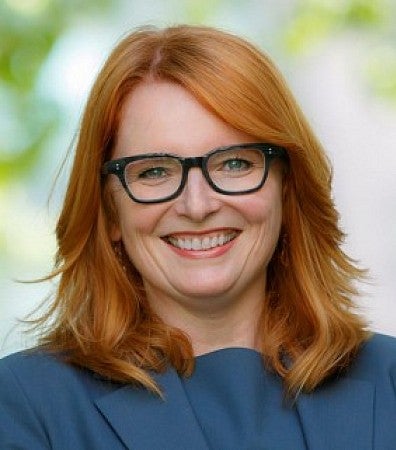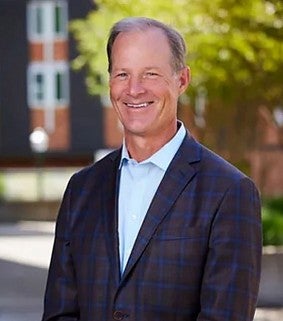 "Dr. Scholz's passion for public higher education is tangible and his enthusiasm is contagious. He is an inspiring leader and I couldn't be more excited for the future of the University of Oregon under his guidance."
Paul Weinhold,
President/CEO, University of Oregon Foundation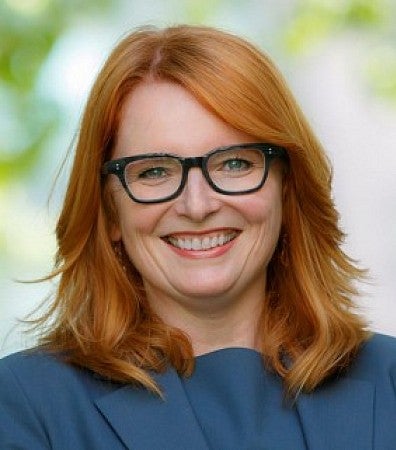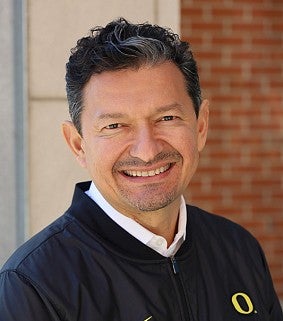 "The School of Journalism and Communication community welcomes incoming UO President Karl Scholz. We're looking forward to introducing you to our talented students, faculty, and staff and to sharing our historic legacy and ongoing efforts to prepare our students for success in the media and communication jobs of the future. We're excited about this new milestone on the university's path to greater national and international preeminence. ¡Enhorabuena!"
Juan-Carlos Molleda,
Edwin L. Artzt Dean
Professor, School of Journalism and Communication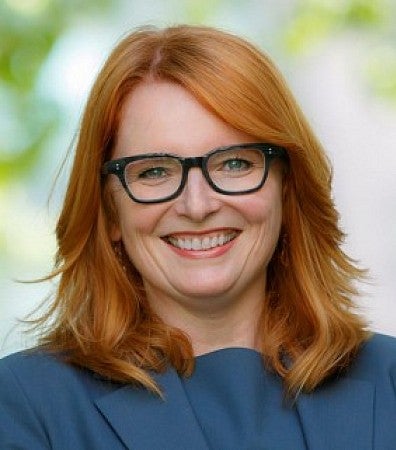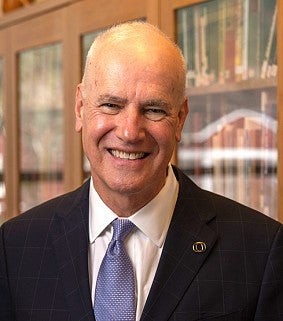 "We at the Ballmer Institute share Dr. Scholz's vision to support healthy children and families across the state and beyond. His commitment to access, addressing financial barriers and providing practice experiences will serve both our Eugene and Portland students well."
Randy Kamphaus,
Acting Executive Director, The Ballmer Institute for Children's Behavioral Health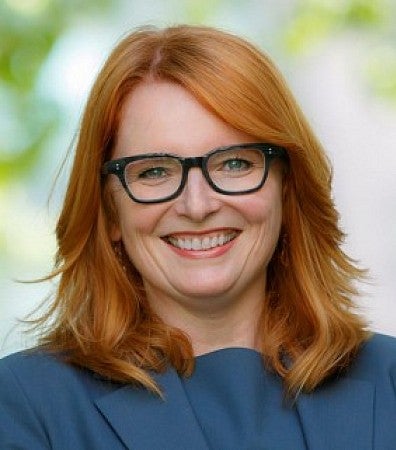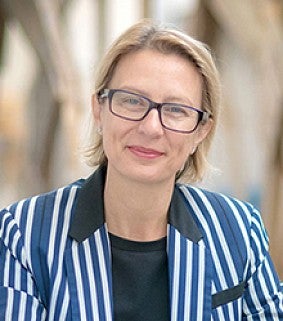 "Here at the College of Design, we are happy to welcome the incoming president, John Karl Scholz. He is a staunch proponent of research, a celebrant of student success, and an experienced leader in academia. We are thrilled to see what comes next under his leadership. Welcome to the team!"
Adrian Parr,
Dean, College of Design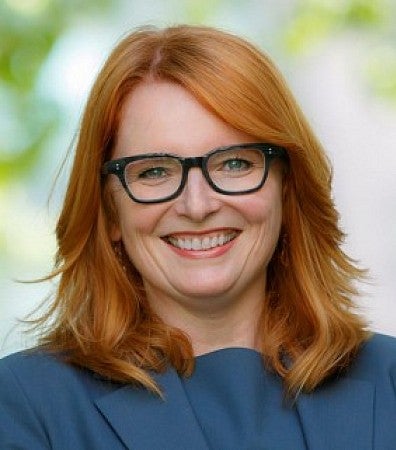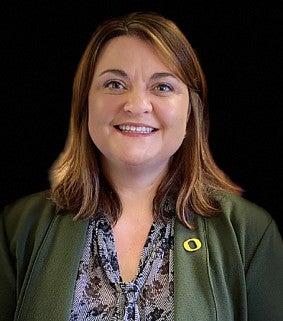 "I want to extend a warm welcome to the UO from the College of Design! I look forward to seeing Incoming President Scholz's new ideas for our future."
Stacy Williams-Wright,
Assistant Dean of Finance and Operations, College of Design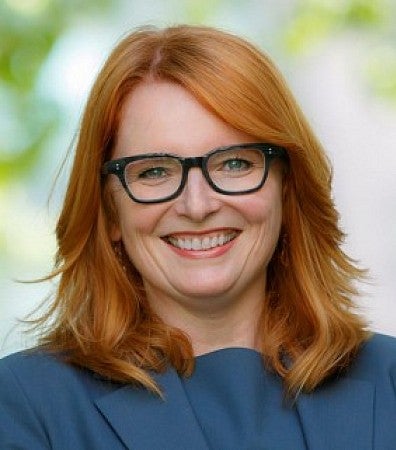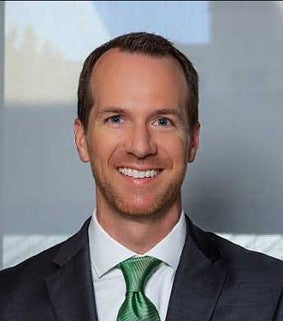 "From one former cheesehead to another - welcome to Duck country! I know you'll find Lane County to be a wonderful place to live, work and play. We are excited for your leadership, and look forward to working with you and the great team at the University of Oregon. Go Ducks!"
Steve Mokrohisky,
County Administrator, Lane County, Oregon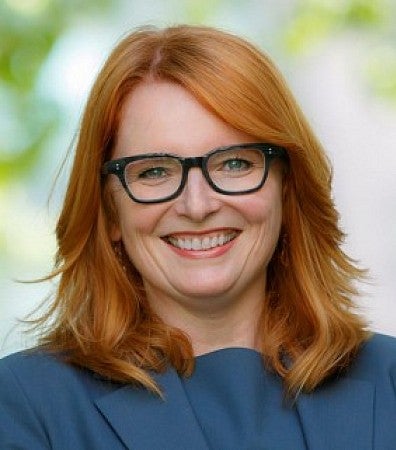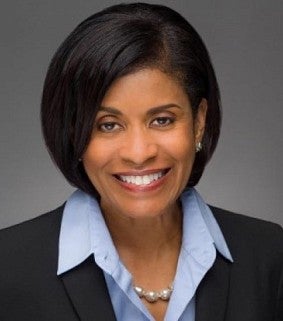 "On behalf of Lane Community College, it is my great pleasure to congratulate Incoming President Karl Scholz. Lane Community College welcomes you and is excited about your dedication to student success. We extend our very best wishes in your transition to Eugene, and look forward to working with the University of Oregon under your leadership."
Stephanie Bulger, Ph.D.,
President, Lane Community College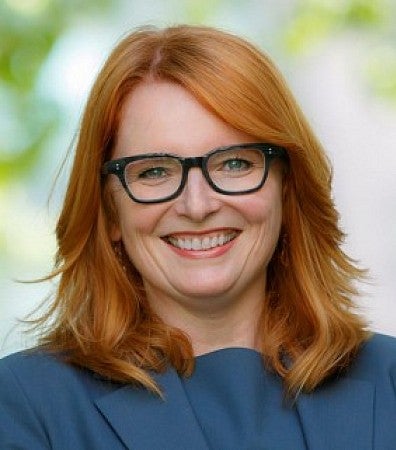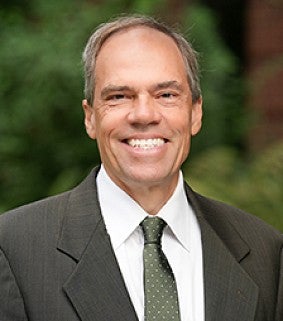 "The Lundquist College of Business is very excited to welcome John Karl Scholz as our new president. As a fellow economist, I have long admired his scholarship and policy work on a range of topics from household finance to financial barriers to higher education. It's great to see how he has combined that scholarly expertise with his passion for student success into an impressive career in higher education leadership. Even more exciting that he will continue that work here at the University of Oregon!
At a personal level, it's easy to see why Karl has been such an effective leader. He's a great listener, thoughtful, genuine, passionate, and focused on working collaboratively."
Bruce Blonigen,
Edward Maletis Dean
Philip H. Knight Professor, Lundquist College of Business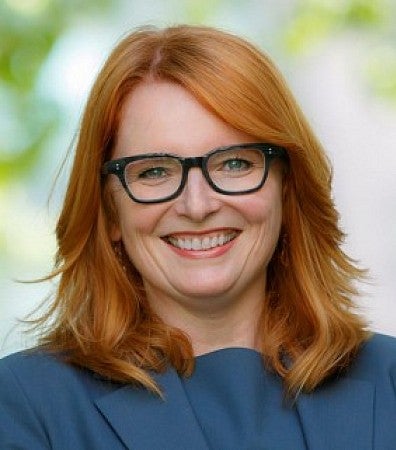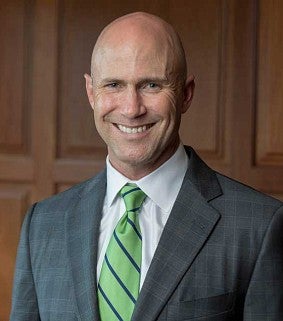 "We are thrilled to welcome Dr. Scholz and his wife, Melissa, to Oregon. His passion for higher education, his commitment to student success and excellence, and his vision for the transformative potential of research and innovation are inspiring, and all serve to make him the ideal leader for our time.
Robert Guldberg,
Vice President and Robert and Leona DeArmond Executive Director, Phil and Penny Knight Campus for Accelerating Scientific Impact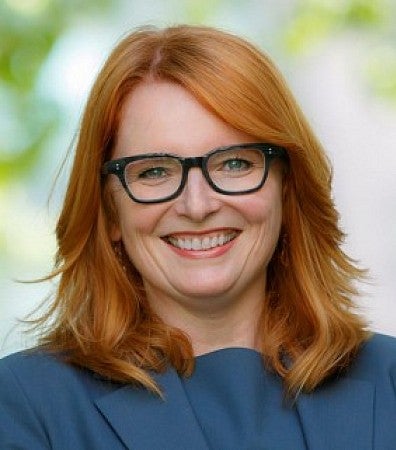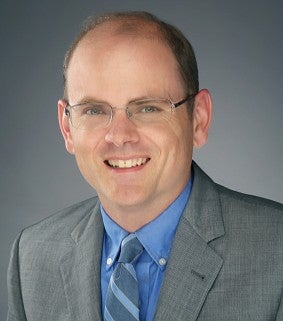 "It is an honor to congratulate and welcome incoming UO President Karl Scholz, and his family, as they begin a new chapter in Oregon. The strength of leadership and vision Dr. Scholz brings will benefit the Springfield community and beyond. We look forward to future collaborations and cannot wait to show him around Springfield."
Sean VanGordon,
Mayor, Springfield, Oregon